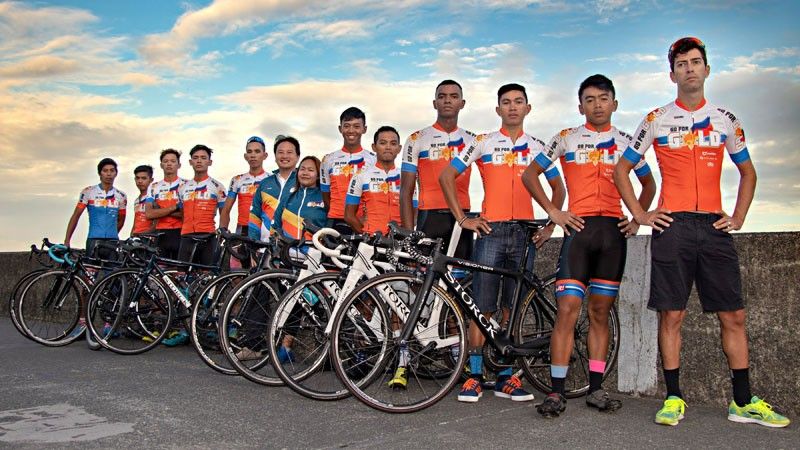 Members of Go For Gold Philippines continental team.
Go For Gold riders brace for 12 international races
(The Philippine Star) - February 21, 2019 - 12:00am
MANILA, Philippines — After an encouraging campaign in the Ronda Pilipinas, the Go For Gold Philippines Continental Team will encounter more punishing roads ahead this year in its bid to send a Filipino rider to the 2020 Olympics in Tokyo.
Up next for Team Go For Gold is the five-stage Tour de Iskandar in Johor, Malaysia in April, another Union Cycliste Internationale (UCI) race that offers points for Pinoy cyclists raring to don the national colors in the global Summer Games.
"We have to race in as many UCI races as we can to realize our dream of seeing a Filipino participate in the cycling competitions of the Olympics," said Go For Gold godfather Jeremy Go.
They will race in a series of multi-stage bikathons for the rest of the year in Singapore, Indonesia, Thailand and Sri Lanka, among others, plus the Le Tour de Filipinas and national championships in June where more UCI points are at stake.
"We have a full exposure this year with 12 international races on schedule, including the Asian Cycling Championships late April," said project director Ednalyn Hualda.
Ismael Grospe secured the best young rider award after topping the under-23 category of the Ronda featuring 15 teams, eight of them foreign squads.
Grospe's efforts together with Jonel Carcueva, Elmer Navarro, Boots Ryan Cayubit and Daniel Ven Carino installed Go For Gold at fourth overall in the team race of the five-day Ronda that ended last week in Antique.
They could have done better if not for the absence of team captain Ronnel Hualda after the opening stage in Iloilo City and the series of crashes and flat tires of the rest of the squad during the race.
Hualda had a bum stomach that affected his performance on the first stage, forcing the seasoned rider to miss the remaining stages.
"These things really happen in a race. The team might have lost its leader, but we still managed to finish fourth overall," said Hualda.