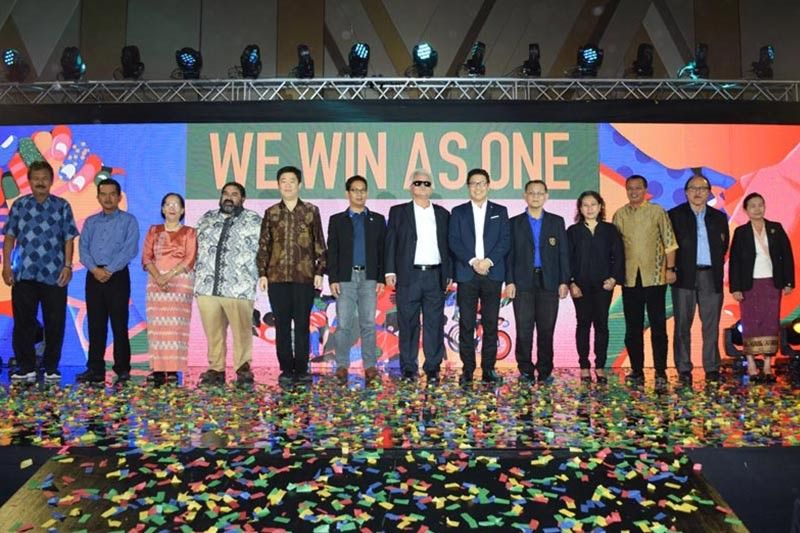 Officials and representatives of each participating country headed by PPC President Mike Barredo officially launch the one-year countdown to the 10th ASEAN Para Games at the kickoff ceremony at Novotel Manila in Quezon City on Friday, Jan. 19, 2019.
Release
Philippines begins countdown to 10th ASEAN Para Games
MANILA, Philippines — The Philippine Paralympic Committee officially kicked off a year-long countdown to the 10th ASEAN Para Games on Friday at Novotel Manila in Cubao.
The 10th ASEAN Para Games, to be hosted by the Philippines, will officially begin on Jan. 18, 2020 — a few weeks after the 2019 South East Asian Games.
PPC President Michael Barredo has confirmed at least 14 events for the biennial meet and revealed that they are still considering adding four more.
Similar to the SEA Games, the ASEAN Para Games will be held at event venues in Subic, Clark and Manila.
The PPC, along with representatives from participating countries, held an ocular of the venues prior to the kickoff.
This will be the second time the Philippines is hosting the ASEAN Para Games.
The country had previously hosted the meet back in 2005.