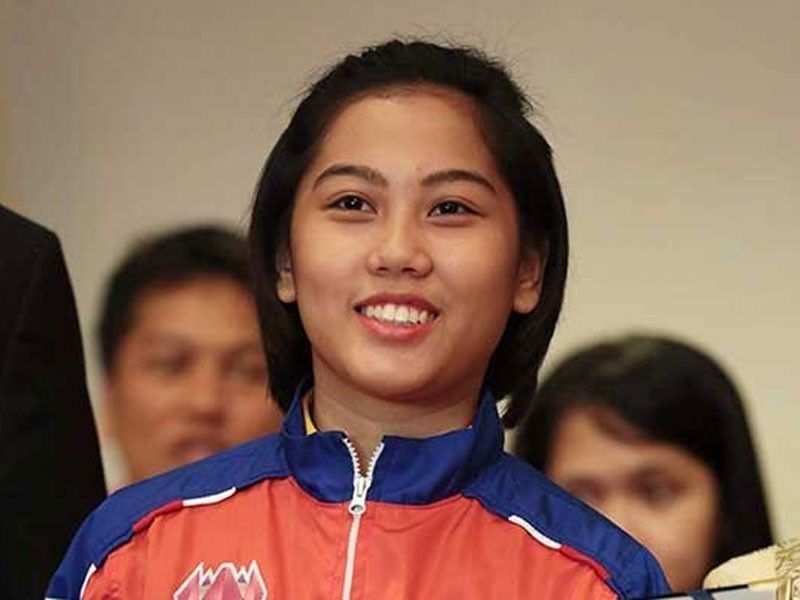 WGM Janelle Mae Frayna
File
Frayna defeats Doroy to boost campaign in Asian continental chess tiff
Joey Villar
(Associated Press) - December 17, 2018 - 2:38pm
MANILA, Philippines – Woman Grandmaster Janelle Mae Frayna downed countrywoman Woman FIDE Master Allaney Jia Doroy to bolster her top 10 bid after seven rounds of the 17th Asian Continental Chess Championships (Second Manny Pacquiao Cup) Sunday night.
Surprisingly silent in the first five rounds following two numbing defeats, the 22-year-old Frayna, the country's highest ranked woman chesser, has regained bearing with wins over WFM Aay Aisyah Anisa of Indonesia in the sixth round and recently Doroy to jump into a five-player tie at 12th spot with four points.
Frayna will have a chance to barge into the top 10 for the first time in this nine-round tournament backed by the Philippine Sports Commission and Sen. Manny Pacquiao as she was battling WFM Dita Karenza of Indonesia, a winner over WFM Aashna Makhija of India, in the eighth and penultimate round.
Indian IM Ruot Padmini drew with Chinese IM Guo Qi to continue to hold sway with six points, a full point ahead of the chase pack composed of Vietnamese IM Pham Le Thao Nguyen, Singaporean WGM Gong Qianyun and Chinese WGM Wang Jue with five points apiece.
Frayna has been slowed down by an opening round draw to Malaysian Sivanesan Nithyalakshmi and losses to Indian WIM P V Nandhidhaa in the second and Chinese fourth seed WGM Wang Jue in the fourth.
"I'm just hoping for the best in my last two rounds," said Frayna, who is seeking to become the first Filipino woman to earn a GM title.
In men's play, IM Ricky de Guzman turned back FM Yopseh Theolifus Taher of Indonesia while GM John Paul Gomez edged GM Joey Antonio to barge into the top 20 with four points each, or 1.5 points behind co-leaders GM Surya Ganguli of India and GM M. Amin Tabatabei of Iran.
De Guzman will clash with IM Xu Yi of China while Gomez GM Ehsan Ghaem Maghami of Iran in the eighth round.