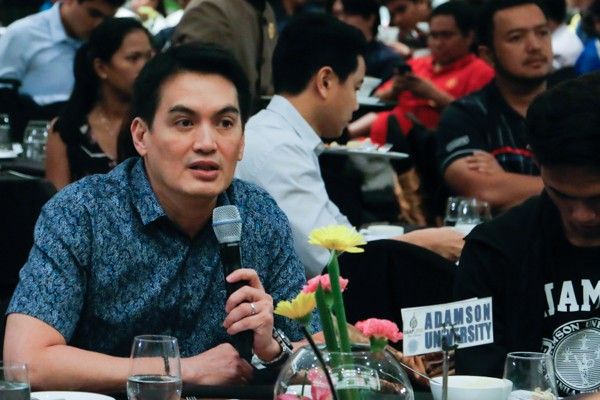 Adamson head coach Franz Pumaren
File photo
Pumaren defends sidelining Ahanmisi, Manganti in Adamson loss to FEU
Cris Santos
(Philstar.com) - November 19, 2018 - 11:29am
MANILA, Philippines – Adamson coach Franz Pumaren just does not want to aggravate the injuries of Jerrick Ahanmisi and Sean Manganti, that's why he rested his 1-2 punch in their 56-82 loss to FEU on Sunday.
Pumaren drew flak particularly from La Salle camp for sitting out Ahanmisi and Manganti against the Tamaraws, resulting to a one-sided loss and sending the Green Archers to a playoff for the remaining Final Four slot.
"If they want to validate, if they are just playing sick, they can go to the hospital. They can check if Manganti is faking his injury, go to Focus Athletics. We went there to get his treatment," said Pumaren.
"Given the scenario, I don't think any coach will push the issue, any school will push your injured players. Why push them when it might aggravate the injury," he added.
Ahanmisi was downed by a sore throat while Manganti did not play due to ankle sprain.
Adamson is already assured of the No. 2 spot and the twice-to-beat advantage against UP in their Final Four match on Saturday.
This leaves La Salle, Pumaren's alma mater and the school he guided to five UAAP titles, to knockout match against FEU on Wednesday.
"I think this is a reward for all of our hard work. I don't think anybody can take it against us," said Pumaren.
"I don't think we wanted this kind of scenario. It just happened, nothing personal. For the longest time I've been coaching, I don't rely on other teams to write our destiny," he added.
Pumaren said Ahanmisi and Manganti will be ready on Saturday against the confident Fighting Maroons.