Gilas hopeful to find ways to beat Korea
August 24, 2018 | 12:00am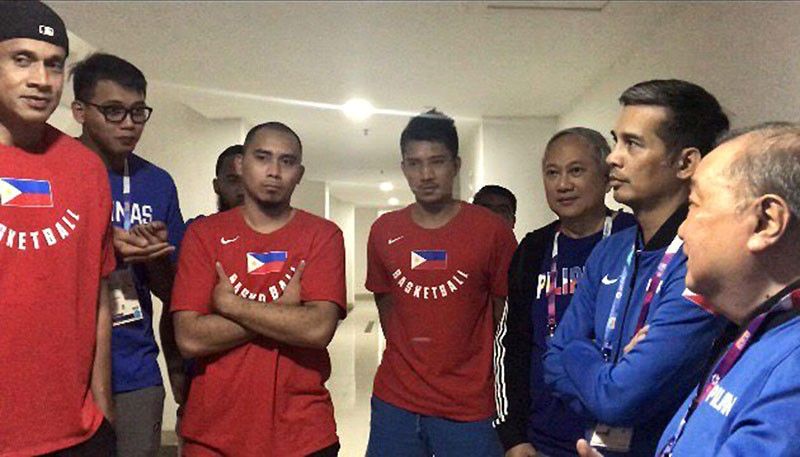 Not just Ratliffe, 3-pt shooting, ball movement
JAKARTA – Ricardo Ratliffe has been a monster at the paint, averaging 23.3 points and 13 rebounds while the South Korean gunners have been shooting the lights out here, hitting three-pointers at a high 47-percent clip.
The question is where's that coming from, and how to stop it.
For the next three days, the Philippine quintet will try to figure that out as it tangles with South Korea in a knockout quarterfinals showdown in the 18th Asian Games men's basketball competition at the GBK Basketball Hall Monday.
The winner gets to the medal round while the loser is relegated to the consolation phase.
National coach Yeng Guiao insists Korea is more than just Ratliffe (a dominant import for Magnolia in the PBA) and the team's three-point shooting.
Playing key roles now are assistant coaches Caloy Garcia, Ryan Gregorio, Ford Arao and Ricky Umayam as they help the head coach break down the Korean game.
"As coach Yeng says three-point shooting must be defended. They don't have the length of China but they're definitely quicker, they have more movements and they have better shooters," said Gregorio, a former three-time PBA champ gladly serving as lead scout for Team Phl here.
"Korea is a team in perpetual motion. Nobody watches the ball. Four guys always move, making the coverage harder. You have to look at the ball while at the same time you have to stay connected with the shooters," Gregorio also said.
Team Phl has a good overview of Korea. The challenge is how to counter the Korean game.
"Concept-wise, we understand what they're doing. Still we want to stay in front of them and challenge them when they take a shot," said Gregorio.
As they've shown in their group games against Mongolia, Indonesia and Thailand here and from their outings in the FIBA World Cup qualifiers, all the Korean players can explode at any given game.
Ratliffe erupted for 30 points and 19 rebounds in their 104-65 mauling of Indonesia then Heo Ilyoung, Jeon Junbeom, Lee Jeunghyon and two others joined their naturalized player in piling up double-digit outputs in their 108-73 mangling of Mongolia. Ratliffe, Jeon and Kang Sangjun scored 21, 20 and 20, respectively, in their 117-77 triumph over Thailand.