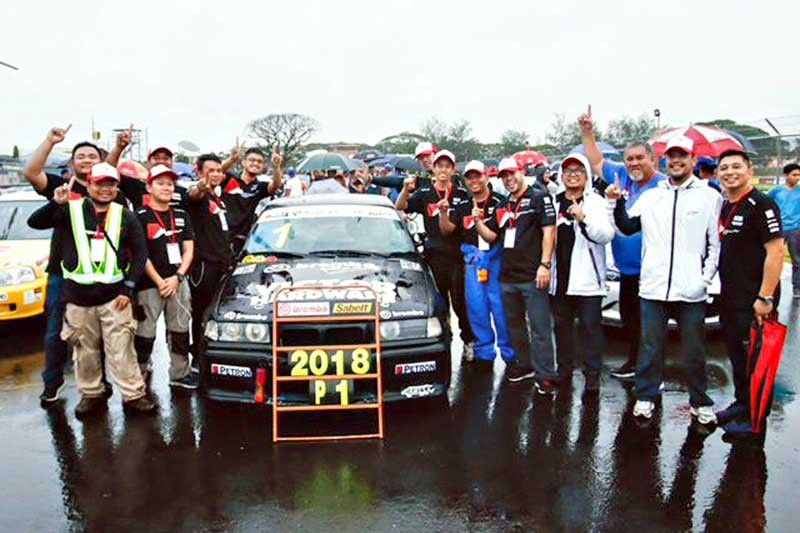 Members of Team AutoPerformance-Victor Hardware celebrate their victory in the Petron Kalayaan Cup Endurance Challenge with manager EZ Ligaya and chief engineer Jun Magno.
AutoPerformance rules 12-hour endurance race
(The Philippine Star) - June 19, 2018 - 12:00am
MANILA, Philippines — A resilient six-man crew making up Team AutoPerformance-Victor Hardware outmaneuvered the rest of the field to rule the 2018 Petron Kalayaan Cup 12-hour endurance race in driving, all-day rain at Clark International Speedway in Pampanga recently.
Veteran car racers Miguel Dizon, George Apacible and Stefan Ramirez alternated with precise timing on the wheel with Enrique Hormillo, Sung-joon "SJ" Park, and Jeff Borja as AutoPerformance beat Team GT Radial 1 to the checkered flag by 1 minute, 22.711 seconds after a gruelling 243 laps over the wet 4.2-kilometer circuit.
With team closer Miguel Dizon squeezing every ounce of power from their 3-liter 1995 BMW M3 in a blazing windup, AutoPerformance scored its biggest victory yet after a string of three podium finishes in the Philippine Endurance Challenge circuit with a time of 12:05:01.022 hours.