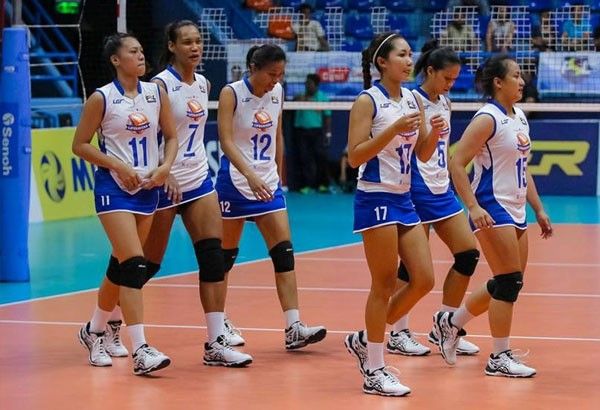 "All I can say is that we're very happy with the kind of talent we have right now. It's just a matter of making them work together as one solid unit," said Generika-Ayala team manager Allyn Sta. Maria
PSL file photo
Generika-Ayala to return with enhanced defense
MANILA, Philippines – Generika-Ayala beefed up its defense with the return of two prized liberos in the Chooks to Go-Philippine Superliga Invitational Conference starting June 23.
Team manager Allyn Sta. Maria confirmed that Bia General and Kat Arado would be back in harness following their stint with National University and University of the East, respectively, in the University Athletic Association of the Philippines.
General and Arado are no non-sense defenders.
In fact, General was tapped to be part of the PSL All-Star squad that saw action in the Asian Women's Club Championship in Oskemen, Kazakhstan last year while Arado is often mentioned on the same breathe with elite defenders like Dawn Macandili of F2 Logistics and Denden Lazaro of Cocolife.
Arado, the Best Libero in an international age-group tourney in Thailand couple of years ago, even outshone Macandili when she bagged the Best Receiver and Best Digger awards in the previous UAAP wars.
With General and Arado around, another solid defender in Bang Pineda can move to the open spiker position, making the Lifesavers a team to watch in this prestigious women's club tourney bankrolled by Isuzu and UCPB Gen.
"We're doing okay. I like the team we have right now. Our backline defense had greatly improved," said Sta. Maria, adding that her bosses led by Jay Ferrer and Jose Rene Almendras have been very supportive to their campaign.
Aside from their backline, the Lifesavers' net defense remains solid as ever.
Former UAAP Best Blocker Marivic Meneses will be back as well as Mikaela Lopez and Marlyn Llagoso, who is noted as the middle blocker who made life difficult for Cuban bomber Gyzelle Silva in the previous Grand Prix.
Of course, Angeli Araneta and Carol Anne Cerveza will still connive at the opposite spot while Fiola Ceballos and Patty Orendain provide spot at the open position with April Ross Hingpit setting the plays.
"All I can say is that we're very happy with the kind of talent we have right now. It's just a matter of making them work together as one solid unit," Sta. Maria said.
"Coach Sherwin (Meneses) didn't have a lot of time to adjust after coming in late on board last conference. Now, he has all the time to infuse his system. We're pretty excited with our campaign in the upcoming conference."