NBA opens investigation into Rockets-Clippers events
January 17, 2018 | 1:01pm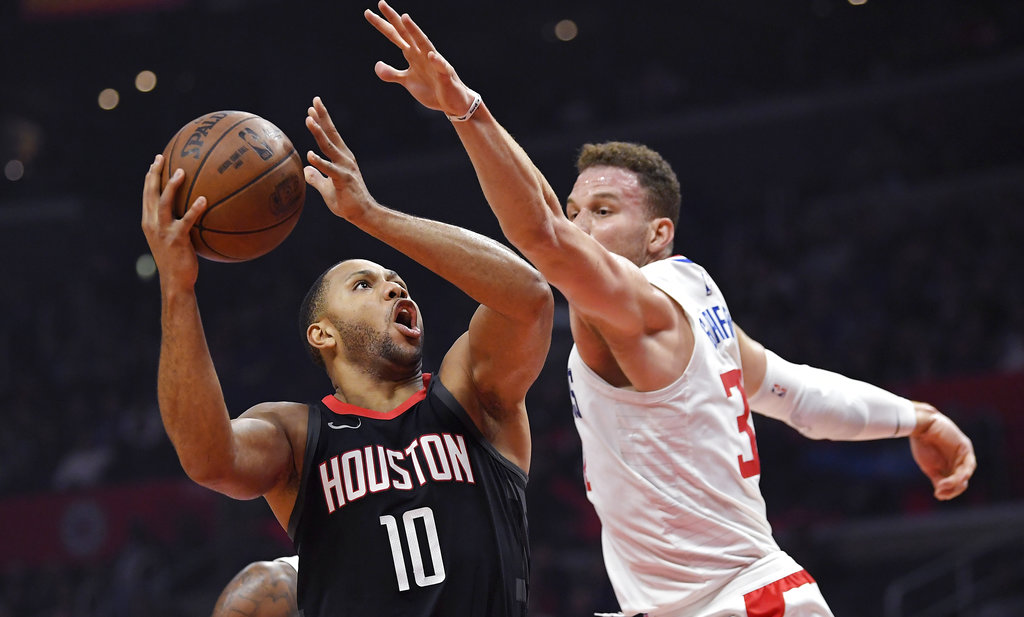 LOS ANGELES — The NBA has spoken to Clippers star Blake Griffin as well as other players from the Houston Rockets and Los Angeles as part of its investigation into late-game and postgame incidents involving the teams.
Griffin confirmed Tuesday that he had been contacted by league officials.
"I've spoken to them," he said after attending a L.A. Clippers Foundation event at an elementary school. "I'm sure they've talked to everybody by now. We'll see what they come up with."
Tempers boiled over Monday night late in the Clippers' 113-102 victory , to the point where several security guards were needed outside the Houston locker room afterward.
"I wouldn't call it pretty crazy," Griffin said. "In this day and age everything kind of gets blown a little bit out of proportion."
Citing anonymous NBA sources, ESPN reported several Rockets players headed toward the Clippers' locker room afterward, seeking a confrontation, but were escorted away by security before anything got physical.
"We were exactly where we were supposed to be. All our guys were in the locker room talking," Griffin said Tuesday. "We were doing the right thing."
There were incidents as well in the closing minutes of Chris Paul's first game against the Clippers at Staples Center since he was traded to the Rockets last summer. Griffin appeared to bump Houston coach Mike D'Antoni, and they exchanged words. Griffin and Houston's Trevor Ariza were later ejected after another incident.
"I think the NBA should finish their investigation," Clippers owner Steve Ballmer said Tuesday. "I'm glad we got the win last night and I'm glad all our guys were in our locker room all night last night."
Afterward, neither team offered specifics on what happened, if anything, in the Clippers' locker room.
Paul was asked about it and dodged the question.
"I don't know," he said. "We took our loss. Tough loss."
It seems almost inevitable the NBA would take some disciplinary action against players. Paul is also the president of the National Basketball Players Association, which did not immediately respond to a request for comment Tuesday.
"Chris was a great Clipper, solid citizen his whole time here," Ballmer said. "But as I told him last time we had dinner, 'Every time we play, I'm against you the whole time.'"
Both teams were off Tuesday. The Clippers host Denver on Wednesday, and Houston is off until it hosts Minnesota on Thursday.
Clippers coach Doc Rivers also said his team was in its own locker room.
"Their entire team was not in their locker room," he said, referring to the Rockets. Walking into his postgame interview, Rivers joked, "We're honoring Martin Luther King Jr. Day; we're non-violent."