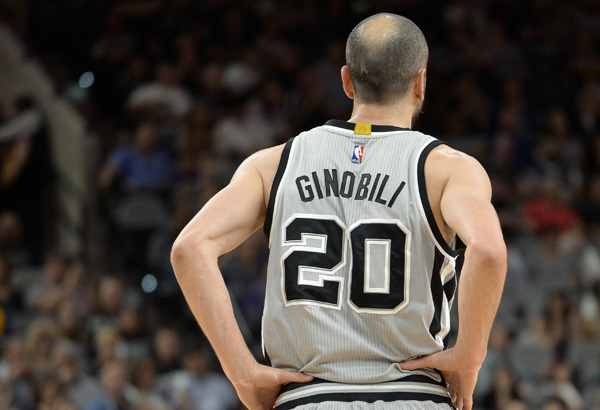 San Antonio Spurs' Manu Ginobili | AP File Photo
WATCH: Manu Ginobili's trey confuses refs
(philstar.com) - January 3, 2018 - 12:00pm
MANILA, Philippines — We all know that Manu Ginobili of the San Antonio Spurs is a wizard with the basketball.

If the "Euro Step" drives are not enough reason to convince you, there's also his court vision.



On Wednesday, against the New York Knicks, the Spurs veteran shot, er, flicked a pass to confuse the opposition, his teammates and even the officials.



There's a long list of Ginobili's trickery and wizardry in the league. Also, who could forget this?



What's your favorite Manu trick? Sound off in the comments!