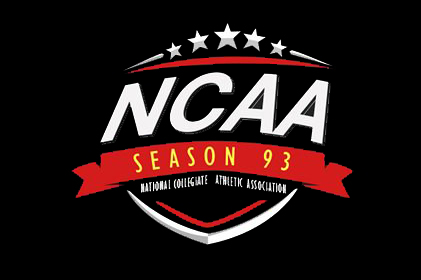 Stags expecting slugfest vs Lions for last semis berth
Joey Villar
(The Philippine Star) - November 1, 2017 - 6:56am
MANILA, Philippines — San Sebastian coach Egay Macaraya is bracing for a physical match against the San Beda when the two collide in a knockout duel for the last finals spot in the 93rd NCAA basketball tournament at the Mall of Asia Arena in Pasay City on Thursday.
"Just like us, San Beda is also known for its defense so expect our game to be rough," said Macaraya in Filipino.
Truly, the Lions and the Stags are two of the league's top three teams with the stingiest of defenses with the former holding down their opponents to a league-best 65.8 points a game and the latter to a third-best 70.2.
There is also bad blood between the two.
It can be recalled that San Beda coach Boyet Fernandez called San Sebastian star Michael Calisaan a "dirty player."
Both Calisaan and Macaraya took it as an offense back then.
While the two didn't want to admit it, they, however, are setting the impasse aside to concentrate on their knockout showdown.
"I don't want to think of it anymore and just want to focus on our game," said Calisaan, who has been a spectacular player in victories in their elimination games against Letran, 74-69, on Oct. 24 and Jose Rizal, 85-73, on Oct. 27.
"There is no problem between Boyet and I, I was just defending his accusation against Michael," said Macaraya.
San Sebastian will need to up the defensive ante for it to pull the rug from under San Beda, which swept the latter, 76-65, in the first round and, 76-67, in the second.
"We're hoping to double and even triple our efforts on the defensive end for us to have a chance at beating San Beda," said Macaraya. "We did it against Jose Rizal, which also swept us, maybe we can do it them (San Beda)."