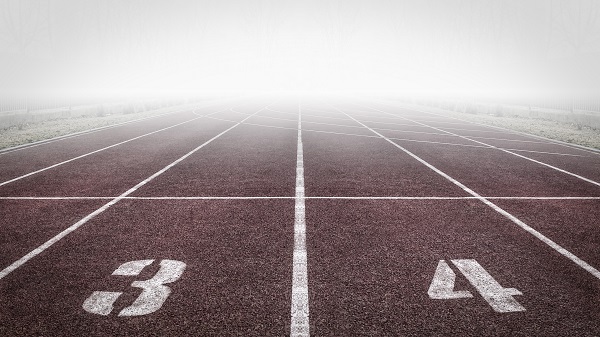 Jabol bags twin golds in Batang Pinoy
VIGAN, Ilocos Sur — Dasmarinas, Cavite bet Jason Jabol tried to snare both the boys' 100-meter dash and long jump in one fell swoop. He struck with a pair of gold medals for his hard work.
Needing to split his time doing long jumps and sprints, Jabol, 14, took the century dash gold in 11.35 seconds, and then, just a few minutes apart, claimed the long jump mint in 6.18 meters to emerge the first double-gold medalist in centerpiece athletics in the Luzon Leg of the 2017 Batang Pinoy at the President Quirino Stadium here Tuesday.
The Immaculate Concepcion Academy Grade Nine student had actually posted the gold medal-winning jump right on his very first of three attempts to make it to the final eight and then walked immediately to the track, did some warm ups before blowing away the competition in the sprint to become the fast boy in this weeklong event for in-and-out of school youth athletes.
Feeling cramps on both of his legs, Jabol, who won four elementary golds in the 2015 Tagum Palarong Pambansa, passed on his fourth and fifth jumps and fouled his sixth attempt when he could have passed on it too since none of his rivals fared better.
"I fouled my last attempt because I was already feeling numbness and cramps in my legs," said Jabol, the ninth of 10 children by carpenter father Dionisio and housewife mother Rosemarie, in Filipino.
Jabol goes for a third gold when he competes in the 200m Wednesday.
He was also scheduled to compete in the 4x100m relax in the afternoon and 4x400m relay on Friday.
There games also a pair of sister acts here courtesy of twins Charlaine and Charmaine Deocampo of Dasmarinas, Cavite and siblings Tara and Sam Borlain of Pasig City.
The reed-thin Charlaine, wearing a green jersey and a pair of neon red shoes, 14, took the girls' 400m hurdles in 67.99, besting Muntinlupa's Trisha Parajas and Taguig's Mary Cris Alpeche, who clocked 69.91 and 70.21 to settle for the silver and bronze medal, respectively.
While she won the gold compared to her twin Charmaine, Charlaine admitted the former is a better athlete than her.
"She's better than me," said Charlaine of Charmaine, who won three elementary golds in the 2015 Tagum Palaro compared to the former's two.
Charmaine, however, managed just an 11th place finish in the 3000m topped by Borlain, the 14-year-old Grade Nine St. Paul College Pasig student who timed in 10:58.84, almost a minute ahead of Laguna's Magvrylle Matchino (11:28.40) and Camarines Sur's Lheslie de Lima (11:28.74).
It was the first Batang Pinoy gold for Borlain, who started in triathlon where she and elder sister Sam had celebrity status as Alaska IronKids champions, and could win more as she is scheduled to compete in four more events including her pet 800m and 1500m.
Borlain also bested her personal best of 11:20 minutes, which is more of her concern than the gold.
"As always, I expect to give my best in my events and I have to make sure of the time and not the positioning and today I got a personal best," said Borlain, who was accompanied by former bodybuilding champion Ringo who is her father, trainer and coach all rolled into one.
Hours later, Tara went to the nearby pool area where she cheered for Sam.
Unfortunately, Sam settled for the silver in the girls' 100m freestyle in 1:03.51, losing to eventual gold medal winner Althea Michel Baluyot of Quezon City, who touched pad in 1:03.19.
Sam, who took three silvers and a relay gold in the Antique Palaro last May, however, will have a chance for the gold as she is set to participate in the 200m, 400m and 800m free, 200m butterfly and a relay race.
"I still have opportunities to win gold medals," she said.
Laguna's Janrey Gallano stole some of the spotlight as he ruled the 400m hurdles in 62.37 ahead of Baguio City's Franko Dean Mabalot (62.94) and Candon City's Dave Joseph Basungit (63.65).
In swimming, Anya Austriaco splashed her way to a couple of golds in the girls' 200m individual medley in 2:41.31 and 100m free in 1:03.54.
In sepak takraw, Pangasinan's Jether Guido, Miguel Canto and Joshua Manaoat seized the team gold.