AP Analysis: Bolt can't outrun Jamaica's doping problem
January 26, 2017 | 12:09pm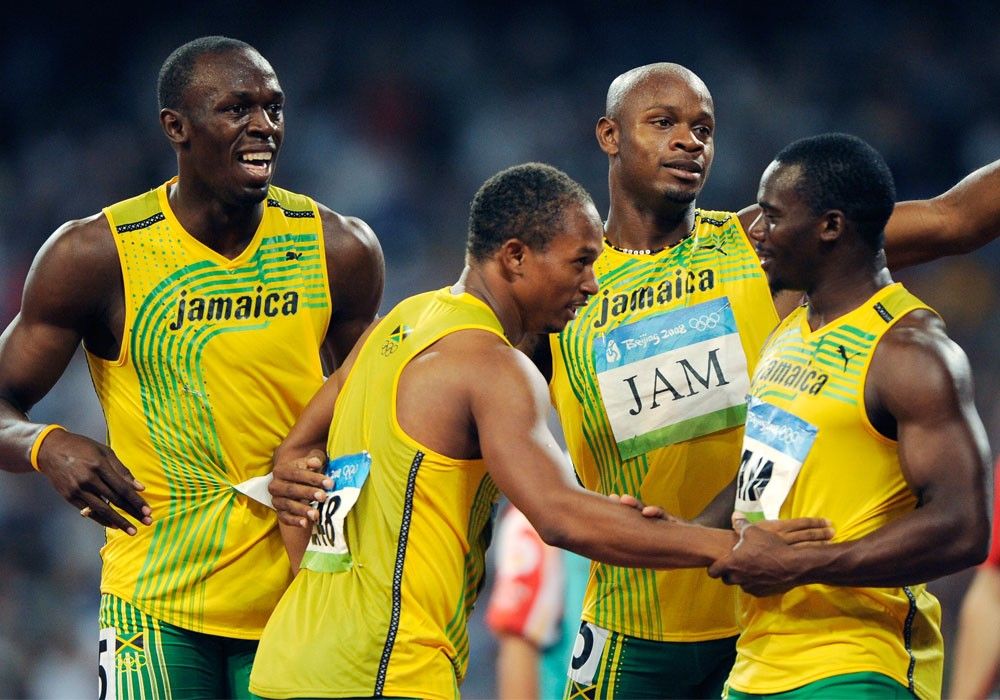 It was bound to happen.
Even the least-cynical track fan could peer through the smoke screen that enveloped Jamaica's anti-doping program and recognize things weren't right. Eventually, that was bound to ensnare Usain Bolt, the spirit-lifting superstar whose reach goes well beyond his own island but who is still losing one of his nine Olympic golds because of the problems down there.
On Wednesday, the International Olympic Committee stripped Jamaica's 2008 Olympic 4x100 relay team of its gold medal. The 37.1-second trip around the track, a world record at the time, goes off the books, too.
It all has to do with Nesta Carter, a bit player on the Jamaican sprint scene who was caught taking a banned stimulant that was detected in re-analysis of samples the IOC has been holding since the Beijing Games.
Carter joins a growing list of Jamaican champions who have been busted for doping over the last several years: Yohan Blake, Asafa Powell, Shelly-Ann Fraser-Pryce, Sherone Simpson. Details of all these cases vary, most have been explained away. None, on their own, stand out as major affronts to the anti-doping system, the likes of which have been documented in the disturbing case against the Russian sports machine.
And yet, all have this in common: Had Jamaica been running a no-excuses anti-doping system for the last 10-15 years, no athlete would've felt secure pushing the envelope with banned stimulants or any other such substance.
And Bolt might still have his medal.
A few years ago, Renee Anne Shirley, the one-time executive of Jamaica's anti-doping agency who was ousted suddenly and without much explanation in 2013, offered this shocking statistic : In the five months leading to the London Olympics, Jamaica's anti-doping agency conducted a grand total of one out-of-competition drug test.
"It wasn't good," said David Howman, the former World Anti-Doping Agency director general who played a role in Jamaica's many reboots. "The only testing effectively done in relation to Jamaica was done by the IAAF (track's governing body). The problem there was the testing was done in Jamaica by people who had conflicts. There were some issues."
It's not that people didn't try to help.
In 2010, at WADA's urging, Jamaica's anti-doping board was dissolved to rid it of people who also led sports associations on the island — a basic conflict of interest that should've been dealt with years sooner. The folks at the U.S. Anti-Doping Agency sent experts in for six months to analyze the problems and offer solutions. They were more or less told, "Thanks, but no thanks."
"I'm not surprised," said Doug Logan, who ran USA Track and Field in 2008. "It's not a real well-kept secret that the anti-doping regimens in Jamaica haven't been overly rigorous over the course of the years."
And yet Logan, who proudly wears the label of concerned cynic when it comes to track, says he would not include Bolt among those he views with suspicion.
"It's intuitive, just based on knowing him, watching him," Logan said. "I think he's a generational talent. I have nothing I know that would lead me to believe he has not had a clean career."
Clean or not, his Olympic gold-medal tally now stands at eight. It's little consolation that, in the eyes of some experts, including Howman, Jamaica might finally be getting its anti-doping program in shape. There's also this: The IOC still holds samples from the London Games, and has a 10-year window to reanalyze them. Carter was on the team that won gold that year, too.
Next up, in addition to possible appeals over the IOC ruling, come the logistical and political challenges involved in Jamaica's Olympic committee rounding up the medals — five of them, including the sprinter who ran in Bolt's place for the preliminaries. If that's successful, they'll redistribute the hardware to the new "winners" from Trinidad and Tobago, who finished nearly a full second behind the Jamaicans and would've still been that far back had Carter been replaced by virtually anyone else on Jamaica's sprint team.
(The US team is not a factor in this conversation. The 2008 prelims marked one of its many mishaps on baton exchanges.)
Maybe more interesting will be the new bar-room debate over what this does to Bolt's legacy.
Is he now 8 for 8 at the Olympics, 8 for 9, or, simply, 9 for 9 with an asterisk that he really doesn't deserve?
Does this diminish anything he's done — most notably, transform a scandal-encrusted sport into an eminently watchable smile-fest whenever he's on the track?
"It's really unfortunate that Bolt's name obviously comes up in this," said Ato Boldon, the Olympic sprinter-turned-NBC track analyst, "because the whole world cheered him on to get those nine medals, and obviously he doesn't have the nine anymore."