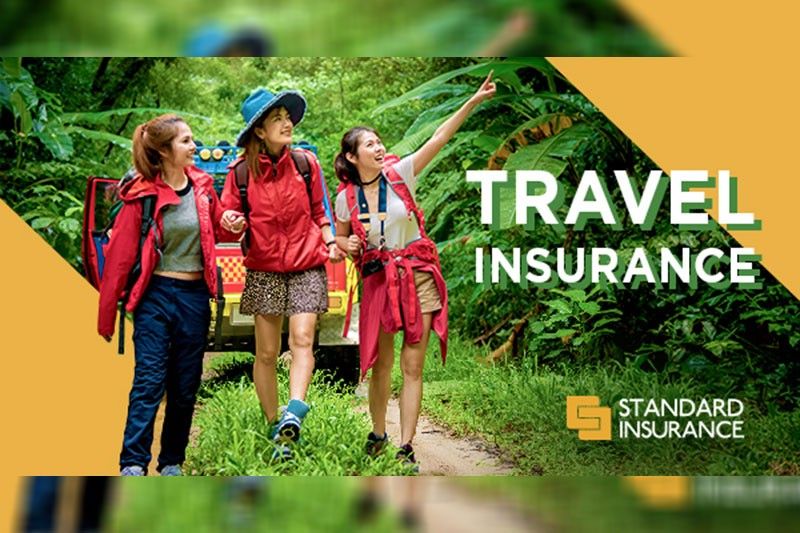 Getting travel insurance can better protect you from the unforeseen.
Photo Release
Travel the world without worries
MANILA, Philippines — Preparing for a vacation takes a considerable amount of time and effort. There are important decisions like buying tickets, arranging flight schedules and booking hotel accommodations. But even after ironing out these fine details, all it takes is one bad day to turn your most awaited holiday into a haunting experience.
Most travels can go without a hitch, but there are those that do. Imagine the nightmare of being seriously ill or injured while on vacation in a foreign country. The last thing you want is not having the support or financial means to get treatment and be flown back home.
Aside from the harrowing mental and emotional toll, there may be expensive emergency bills and expenses that your limited travel budget is not prepared to handle.
Guard yourself from the unforeseen
To better protect and shield you from these eventualities, consider getting travel insurance before you leave. It can protect you from abrupt and unfortunate mishaps. These types of misfortunes can happen to anyone and anytime, and without the protection of travel insurance, experiencing these in a foreign land can be much more grueling.
Anything can happen: the loss of your personal belongings due to incidents like crime (theft, robbery or burglary), flight delays due to technical issues and weather disturbance.
For medical emergencies, even something as simple as a sprained ankle, unexpected fall or a painful toothache caused by an accident may require hospitalization or attention at a local medical center. More serious events like accident or sudden illness would result in emergency medical evacuation.
Meanwhile, deaths require the costly repatriation of the body or the remains.
Getting travel insurance is a reliable way to have a safety net that can cover costs and losses associated with traveling. Travel insurance can cover a variety of circumstances, and depending on the price of the premium, may include several covers.
Stories of loss, reliable protection
Of the many types and products under travel insurance in the market today, Standard Insurance Travel Protect stands out as it provides emergency medical assistance, travel assistance, travel inconvenience, personal liability and personal accident benefits to an individual, groups of individuals and/or families traveling abroad.
In 2018, a senior citizen insured policyholder met an accident during a trip in Zhangye, China. He was declared medically brain dead after hitting his head inside a comfort room. From the hospital in China, he was flown straight to Cebu, where he passed in the presence of family and friends. Accounting all the services—from hospitalization, ambulatory services and air ambulance service—Standard Insurance paid upwards of P6.5 million to make sure that the insured properly made it back to his family. (Premium P908.18)
In another case, a couple, both doctors, traveled to Beersheba in Israel for their renewal of vow ceremony. On the way back, the husband had an accident, fell into coma and died. Standard Insurance covered all the costs: from trip termination, medical coverage, personal accident benefit, ambulatory services, and repatriation of mortal remains including compassionate visit and burial assistance. Even in the most unfortunate circumstances, the remains of the insured was reunited with his family in Laguna. (Premium P795.41)
In both cases, the insured persons paid only around P1,500 for their travel insurance coverage. Their mindset before the trip saved their family a lot of trouble: mental, emotional and financial, during their emergency hour.
"Standard Insurance has partnered with a reputable assistance provider with the widest range of networks abroad. In the event that something happens, expect assistance anywhere you are in the world," shares Standard Insurance Corporate Sales AVP John Frederick Caguioa.
"We are a company that cares and we really want to help our clients efficiently, as fast as we can. Now that we are using the PesoNet Payment platform, claims can be processed, finished and the amount transferred to the client's bank account within three working days—provided that all documentary requirements are properly submitted," explains Standard Insurance Corporate Non-Motor Claims Department AVP Jeniffer Cecile Gavino.
Security and peace of mind
The advent of modern technology, particularly the internet and social media, has revolutionized the travel industry. But no matter where you go, if you skimp on the planning stage, your dream trip could end up a nightmare. Travel insurance is one of those things that few consider—and then regret not taking—when it's too late.
Get a travel insurance product that can completely protect you and your family from the unpredictability of foreign journeys—anything from trip cancellation, trip interruption, medical coverage, emergency evacuation, flight cancellations, missed connections and even lost baggage.
For information or inquiries on Standard Insurance Travel Protect, call the Customer Service hotline at 8845-1111, email inquiry@standard-insurance.com or visit www.standard-insurance.com.