Drunk in love with Drunk Elephant
November 24, 2022 | 12:00am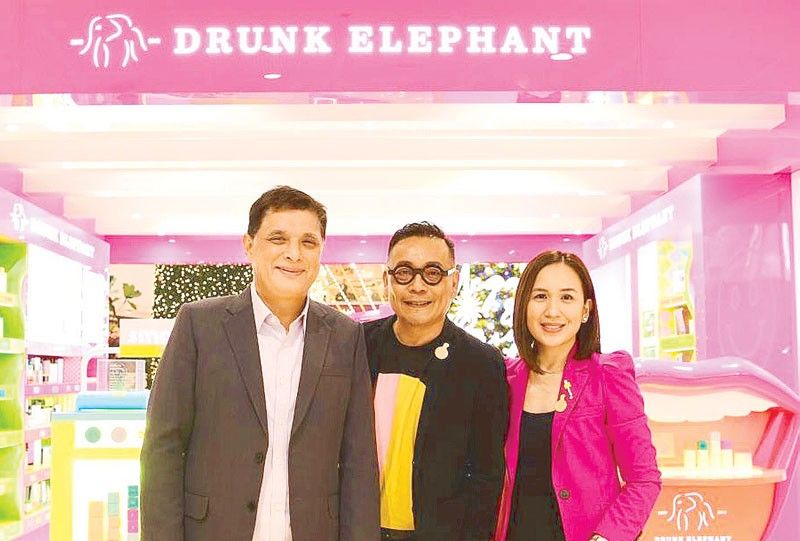 Drunk Elephant opened its first stand-alone pop-up store in the Philippines on the ground floor of SM Megamall Fashion Hall.
Drunk Elephant launched in the United States in 2013 with six products. In less than a decade, the line has achieved global cult status and Filipinos can now experience the full range of products for face, hair, and body. Guests came with a "hint of neon" in their outfits and enjoyed shopping the range of products at the pop-up store.
Founder Tiffany Masterson was thrilled to share her ingredient-elimination philosophy with the brand's fans. She said, "I'm so excited to be launching in the Philippines. The Drunk Elephant difference has been such a game changer for so many people around the globe, and I can't wait for the community in the Philippines to experience it for themselves."
At the core of the Drunk Elephant philosophy is the belief that what is left out of the products is just as important as what is put in. So you'll never find the Suspicious 6 (essential oils, drying alcohols, silicones, chemical sunscreens, fragrances/dyes, SLS) in any Drunk Elephant product. Removing these six ingredients allows the skin to return to its healthiest, most balanced state. All Drunk Elephant products are formulated at optimal pH levels, blend together easily and are highly absorbable.
* * *
The collection will be available online at lookatme.com.ph and at the brick-and-mortar Look At Me SM Aura Premier, SM Megamall, SM Makati, and Look At Me SM Mall of Asia locations in the Philippines. Visit @drunkelephant on Instagram.
Superordinary friends
In a world where digital art and mobile gaming are taking center stage, non-fungible tokens (NFTs) have gained prominence as virtual assets that have become quite valuable.
Superordinary Friends is a food-and-art project collaboration between Singapore-based creative studio Alinea Collective and artist TRNZ from Vinyl on Vinyl. The Superordinary Friends NFT collection takes expectations for NFTs up a notch by incorporating real-world utilities into a collection of unique avatars, designed by visual artist Terence Eduarte aka TRNZ (@TRNZWHO on Instagram).
TRNZ's talent has been recognized globally with awards and honorable mentions from the World Illustration Awards, 3x3 Illustration Show, Adobe Design Awards, Bloom Award Warsteiner, and MADE.
The Superordinary Friends NFT collection captures the global society's love for food and introduces Web2 brands into the Web3 space. With brands like Globe, GCash, Hilton International, Hyatt, and select Michelin and World's 50 Best Restaurants on board, this project aims to bring global food and lifestyle brands and restaurants together. Through the ownership of a Superordinary Friends NFT, holders may enjoy access to gastronomical and lifestyle experiences and could participate in by-invitation-only events and be ahead of the line for limited-edition collectibles by TRNZ.
In addition to building a community of food lovers and forming bonds with like-minded individuals in the web3 space, holders of the Superordinary Friends NFT also gain exclusive access to The Table — a private invitation to join the exclusive food club.
* * *
Check out their twitter @superordinaryf or https://superordinary.io for more information.
Follow me on Instagram @pepperteehankee.