Distinguished Bedans with San Beda College Alumni Foundation (SBCAF) officers and San Beda University Alumni Association (SBUAA) board of trustees. (First row, from left) Lawyer Alberto Deslate, Executive Secretary Salvador Medialdea, lawyer Jeremy Parulan, Roderick Lindayag, Bienvenido Policarpio, SBUAA president lawyer Dominador Buhain Jr., Jonel Aquino, SBUAA trustee lawyer Cleveland Buela, lawyer Walter Abela Jr., Voltaire Magpayo, Sandiganbayan Associate Justice Bernelito Fernandez, SBCAF president Dr. Jaime Galvez Tan, the author, San Beda University rector president Rev. Fr. Aloysius Ma. Maranan, OSB and SBUAA trustee lawyer Rene Sarmiento; (second row, from left) SBUAA board of trustees Jose Alvero, Catalino Figueroa Jr., Rufino Abad, Prof. Michael John Rubio, Renato Reinoso, Michael Sherwin Macatangay, lawyer Jonas Cabochan and Supreme Court Associate Justice Jose Reyes Jr.
It is not a coincidence that the colors of San Beda University — red and white — are also the colors of Valentine's Day.
The Venerable Bede of England, or St. Bede, patron saint and namesake of the university founded by the Benedictine monks, had written about the martyrdom of St. Valentine in his Martyrologium Romanum and this led to the popularity of the martyr-saint and his eventual association to lovers.
It is also no coincidence that the Red & White Ball of San Beda, with the theme "Raise the Flag of Bedan Excellence and Heroism" was held within Valentine's Week, an event that would serve as a resounding testament of a Bedan's love of God and country, and an appreciation for her or his artistry and heroism.
The ball was hosted by our chairman, Manuel V. Pangilinan, or MVP, himself an outstanding Bedan alumnus. MVP supports several activities and programs of San Beda but he is more known as the benefactor of the multi-champion Red Lions basketball team, the reigning and three-peat NCAA champions.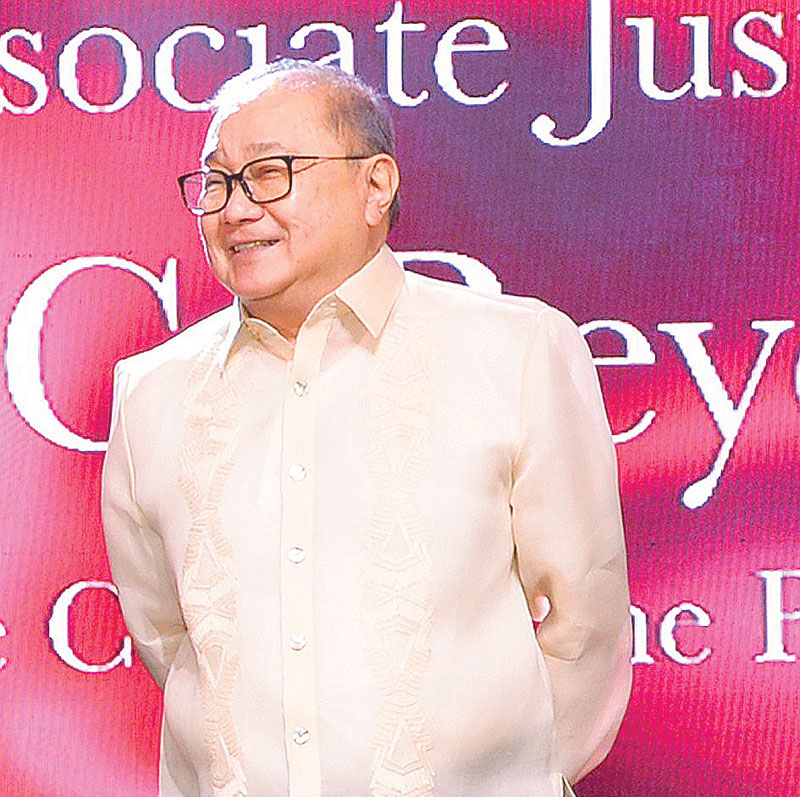 MVP Group head Manny V. Pangilinan.
The Manila Hotel Fiesta Pavilion, venue of the ball, was transformed into a magical, red ballroom by the brilliant Rachy Cuna, also a Bedan, with music, food, entertainment and program flow meticulously woven together by Julie Carceller. No one could have done it better.
I, together with the lovely model, blogger and TV presenter, Janeena Chan, co-hosted the program.
The evening started with an invocation by Rev. Fr. Aloysius Ma. A. Maranan, OSB, the first university rector-president, and the singing of the San Beda Hymn.
The welcome message was given by lawyer Dominador D. Buhain Jr., president of the San Beda University Alumni Association. The current officers of the alumni association with Buhain are vice president Renato Reinoso, secretary Catalina Rey Figueroa and treasurer Prof. Michael John Rubio.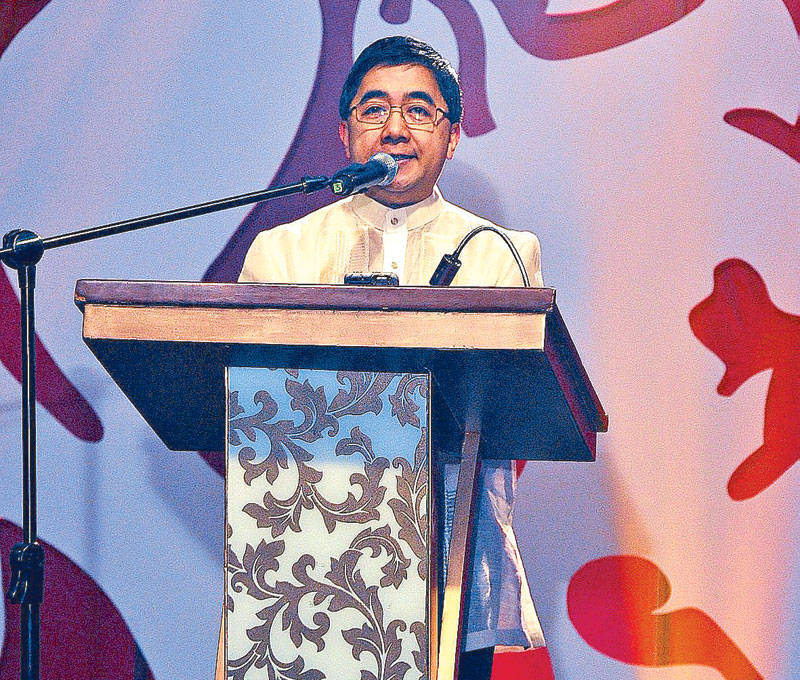 Rev. Fr. Aloysius Ma. Maranan, OSB.
The board of trustees are Rufino Abad, Jose Arnold Alvero, Edmundo Badolato, lawyer Cleveland Buela, dean Christian Bryan Bustamante, lawyers Jonas Cabochan and Winston Ginez, Jose Mari Lacson, Michael Sherwin Macatangay, Supreme Court Associate Justice Jose C. Reyes Jr. and lawyer Rene Sarmiento.
The San Beda College Alumni Foundation (SBCAF) has the following officers and trustees: Dr. Jaime Galvez Tan, president; Geoffrey Go, secretary; and Edgardo Favila, treasurer. Foundation trustees are Tomas Africa, Ambassador Jose B. Antonio, lawyers Dominador Buhain Jr. and Jonas Cabochan, Enrico Dee, Liberato Laus, lawyer Constantino Navarro, Dr. Conrado Oca, Dr. Edgardo Paras Jr., Justice Jose C. Reyes Jr. and Roman Felipe Reyes. Kishu Sehwani and Jose Mari Lacson are senior advisers with Dr. Joffre Alajar as executive director.
A tribute was given to Bedan alumni who were appointed to government, covering all three branches. The highlight of the evening was the alumni awards or San Beda's Best 2019.
Eleven alumnus received the Distinguished Bedan award in their respective fields: lawyer Walter Abela Jr. for accountancy, Jonel Aquino for banking and finance, Bienvenido Policarpio for business management, Voltaire Magpayo for entrepreneurship, dean Alberto Deslate for education, Roderick Lindayag for entertainment, Executive Secretary Salvador Medialdea for government service, lawyer Jeremy Parulan for law (private service), Sandiganbayan Associate Justice Bernelito Fernandez for law (judiciary), Dr. Jaime Galvez Tan for medicine, and yours truly for media and communication.
I was both humbled and honored with this recognition as this was totally unexpected. And to be recognized in the company of such accomplished and distinguished people — the experience was overwhelming.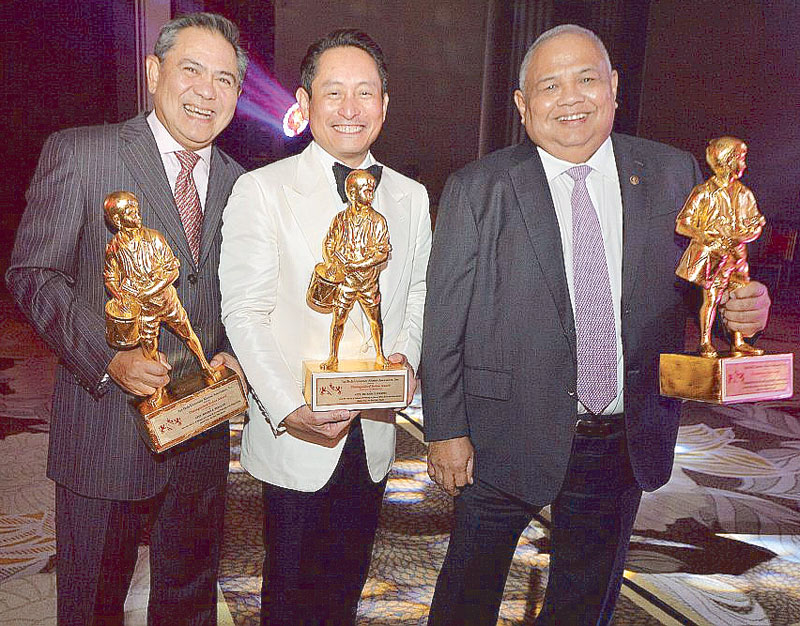 With lawyer Jeremy Parulan and Executive Secretary Salvador Medialdea.
I spent my formative years in San Beda, and the Benedictine motto of Ora Et Labora had been ingrained in me early on and has augured well as I faced life's vicissitudes. It prepared me for eight laborious years in the University of the Philippines for my undergraduate and law studies.
Other alumni awardees were Dr. Teodoro Tigno Jr., Outstanding Overseas Bedan for medicine; Billy Ong Hua Chiong and Wilfredo Navarro, Outstanding Overseas Bedans for outside school service; Tina Monzon-Palma, Distinguished Woman of Service; lawyer Edgardo Pamintuan, Raul S. Roco Award for Public Service Excellence; Cavite Rep. Luis Emmanuel Nicolas Ferrer IV, Ramon Mitra Award for Legislation; and Gabriel Mathay, Special Recognition for Outstanding School Service.
The Daluyang Buhay Leadership Awards were given to PLDT-SMART Foundation, Rebisco Foundation and Eduardo "Danding" Cojuangco Jr. San Beda Sports Hall of Famers were Emmanuel "Boybits" Victoria and Benjamin Mendoza Jr.
A special recognition award was also given to Bar topnotchers Monica Anne Yap, Angie Keillor Mariacos, Lyman David Juanico, Louganis Cariño and Eileen Carla Carpio.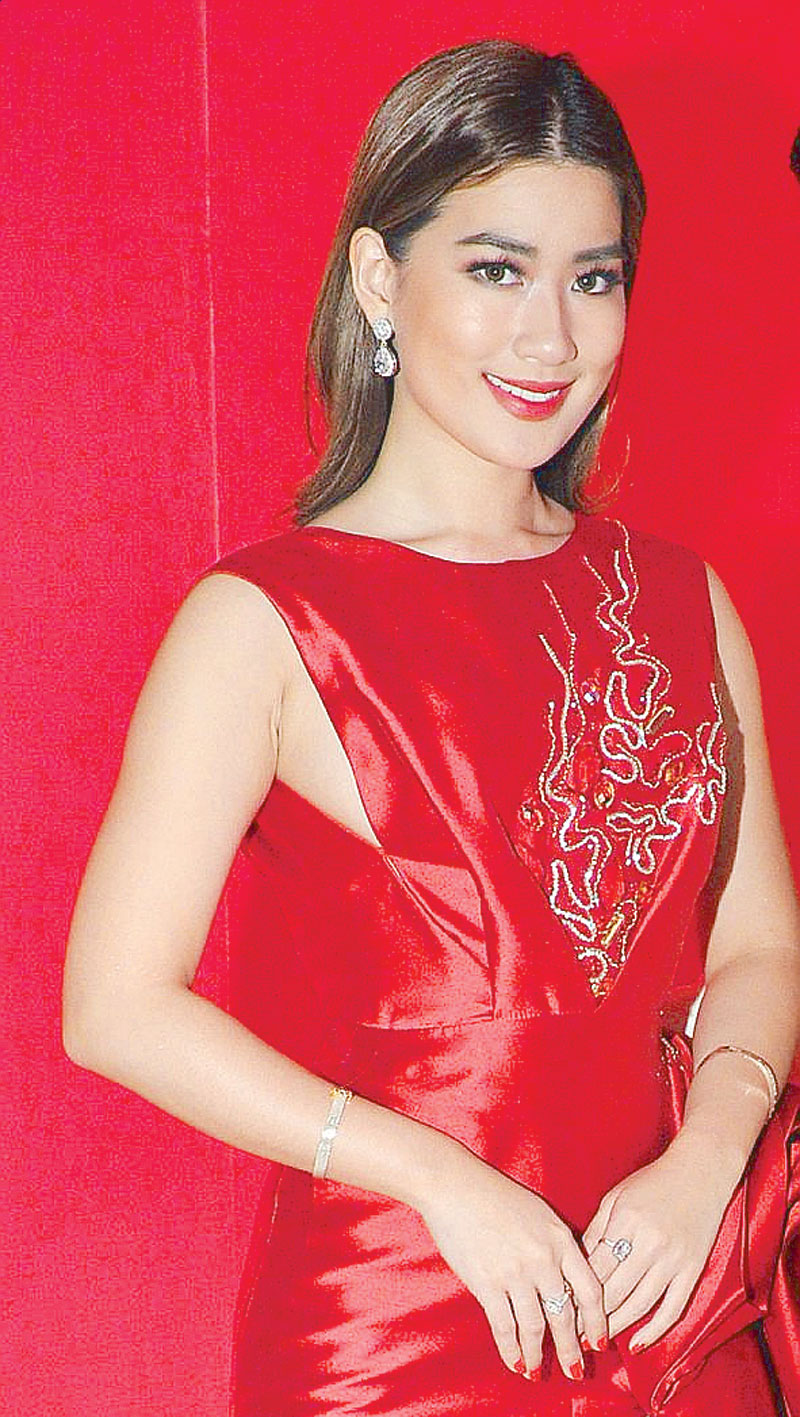 Janeena Chan.
Professorial chair donors-Saint Bede statue trophy was given to Jorge Ortoll, Ambassador Jose E.B. Antonio and Enrico Dee.
A Bedan always carries with her or him a sense of pride in our nation, of patriotism and heroism, and of service to our country.
As sung in the lyrics of the alma mater hymn, written by another famous Bedan, public servant and statesman, the late senator and my ninong Raul S. Roco, "Bring out the challenges, we'll win them all, and fear neither fire nor blood; Bedans will answer the clarion's call for San Beda, our country and God!"
My heartfelt congratulations to my fellow Bedan awardees and my deepest thanks to the San Beda University Alumni Association officers and board of trustees for this distinct honor.