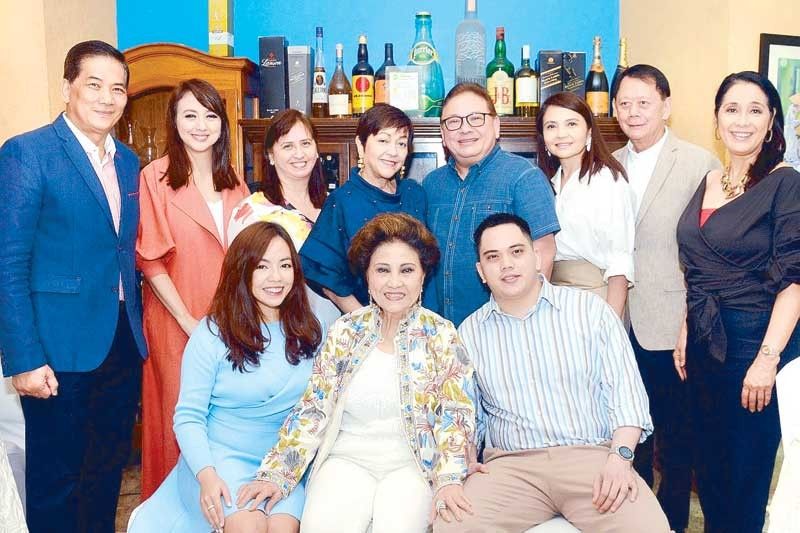 (Seated) Miki Hahn, celebrator Letty Hahn and Karl Rodriguez; (standing, from left) Manny and Suzette Lopez, Yvonne Hahn, Marian and Willi Hahn, Ruth and Romy Rodriguez with Chiqui Brosas Hahn.
It was an unforgettable afternoon filled with love, laughter and celebration as the ever wonderful Letty Hahn celebrated her birthday at Chef Jessie's at Rockwell Center in Makati City.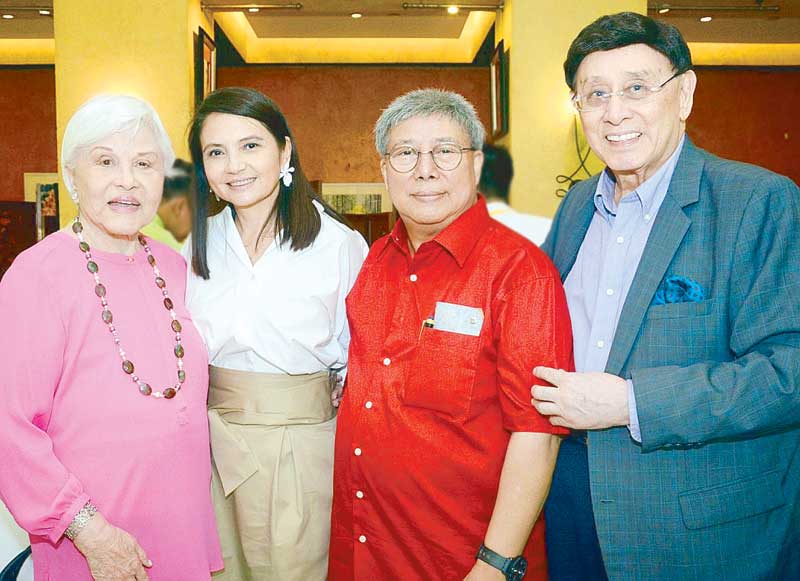 (From left) Lilia Dizon, Ruth Rodriguez, Boysie Villavicencio and your columnist.
The fun-filled gathering saw Letty's loving family and lifelong friends from the diplomatic and business sectors celebrate her well-lived life.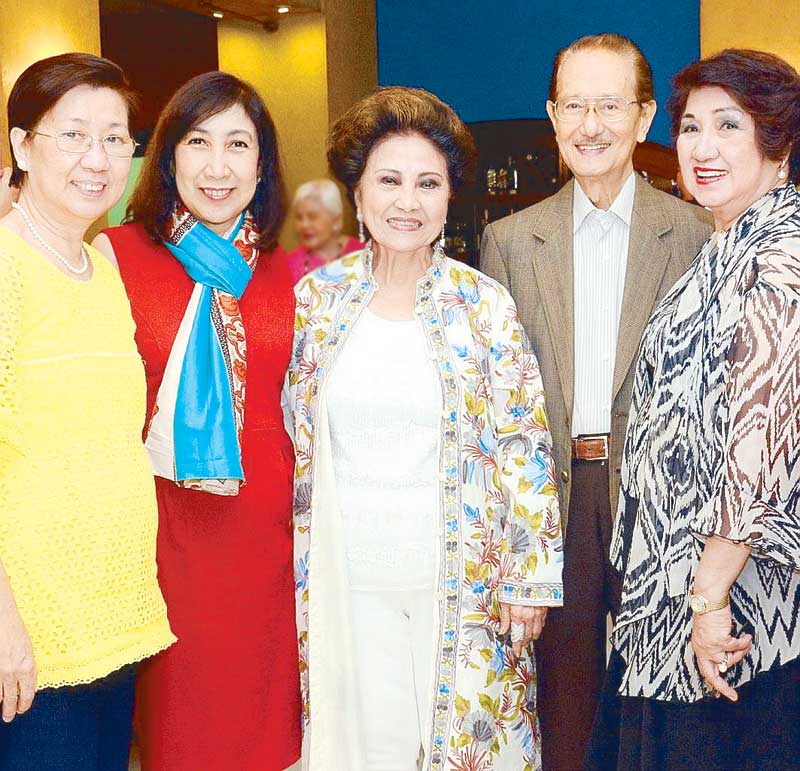 (From left) Nina Dizon, Celia Cruz and Letty Hahn with Jun and Evelyn Ranada.
Guests enjoyed conversations and a mouthwatering array of dishes that chef Jessie Sincioco is known for. It was a fitting tribute to a lovely lady who truly loves life.
Many happy returns, dear Letty!
An unbridled passion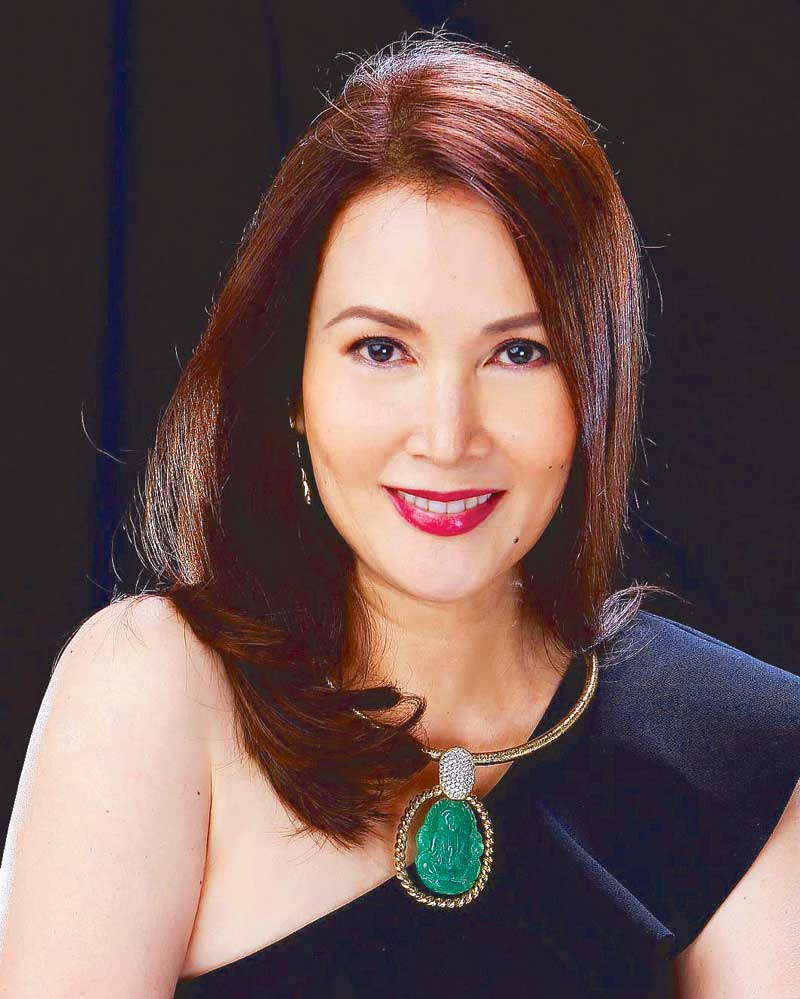 Jewelry designer Susan Campos.
The beautiful and artistic Susan Campos has been designing jewelry as a hobby since the '80s. She started creating dainty pieces for herself and for her friends using diamonds, pearls and antique gold coins.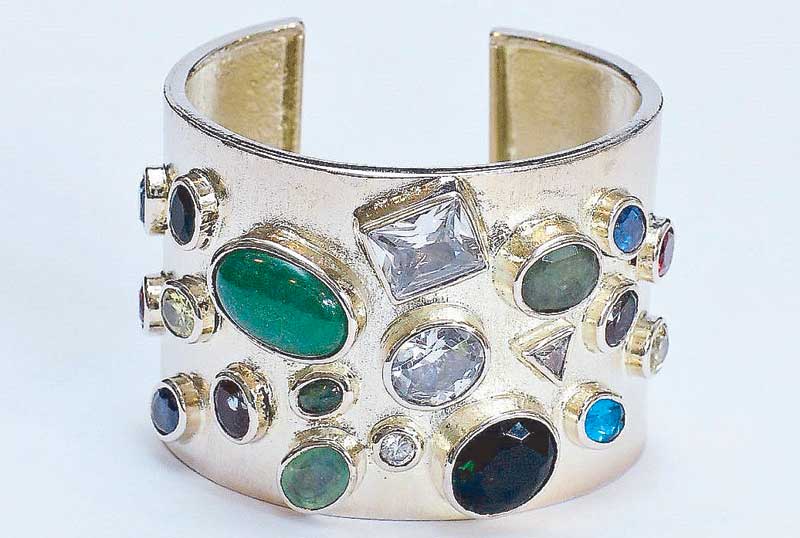 White gold cuff with multicolored and semi-precious stones.
As her clientele grew, Susan would find even more satisfaction from handcrafting exquisite pieces. Her designs evolved into a wide array of colorful and semi-precious stones that re-ignited her passion for her craft even more. These meticulously designed statement pieces are now the predominant pieces among her work today.

A set of detachable cabochon oval jade, ruby and white sapphire ring and earrings.
It is truly your passion, talent and hard work that makes you stand out, dear Susan!