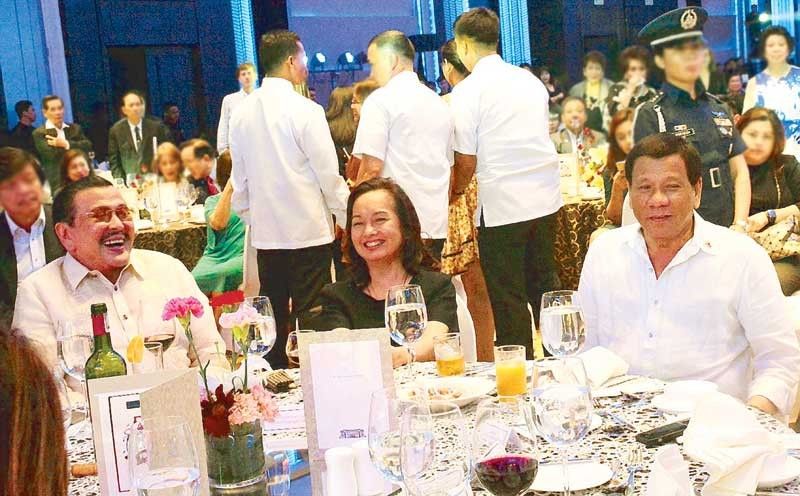 Three Presidents at Some Enchanted Evening. Manila Mayor Joseph Estrada, House Speaker Gloria Macapagal-Arroyo and President Rodrigo Roa Duterte.
Three Presidents & the PBA
Back in the day, when television, radio and even film were at their nascent stages, live shows as a means of entertainment, like the musicals on Broadway and West End, were all the rage.
There was a certain magic one experienced when one watched performers on stage.
One can be ecstatic, flying through clouds, soaring as a balladeer reaches a crescendo. Or one can be brought back down to earth in empathy and sorrow at a heart-wrenching rendition of a song meant for a dearly departed loved one.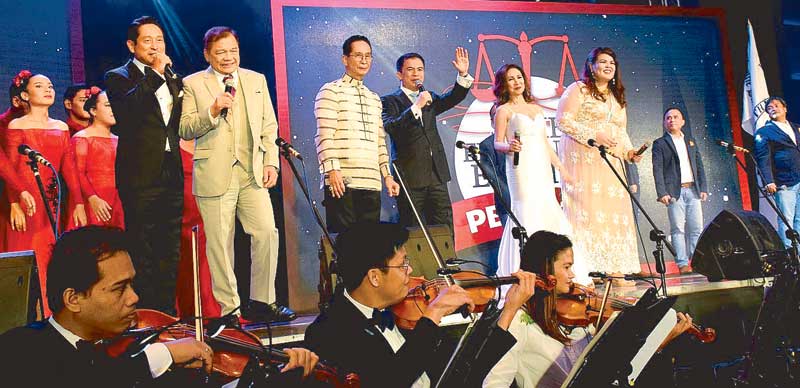 (From left) The author, Manila Hotel president Joey Lina, Presidential Spokesperson Salvador Panelo, King Reyno, Dorothea Gancayco and Zarina Tanghal perform with the UP Concert Chorus and the UP Chorus Juris.
The emotional exchange is immediate; the moment, monumental. Long after the curtains had drawn to a close and the show has ended, the magic oftentimes lingers on. It is something you'd want to return to again and again.
Like some enchanted evening.
That was what the Philippine Bar Association or PBA wished to relive with its anniversary concert dubbed "Some Enchanted Evening: PBA @ 127."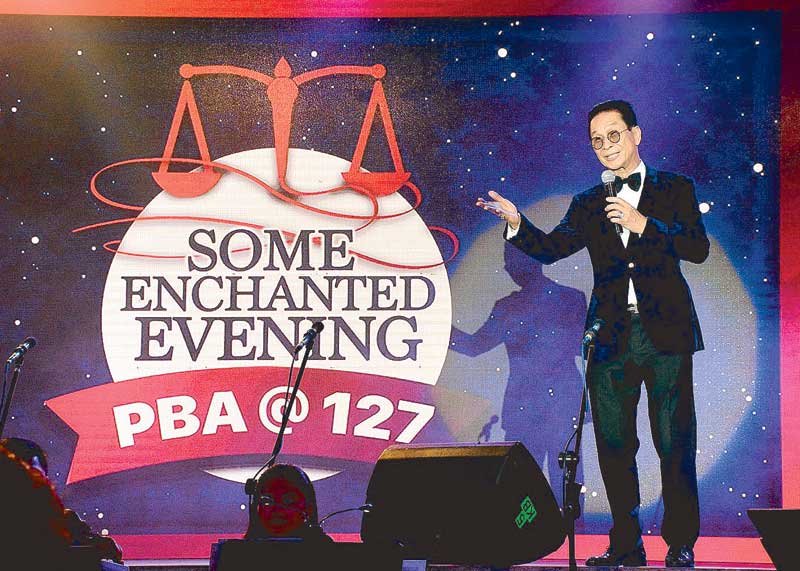 Sal Panelo.
Musical aficionados would know that Some Enchanted Evening was lifted from the popular song of the same title from the Rodgers and Hammerstein musical South Pacific back in 1949.
The Philippine Bar Association is the oldest voluntary national organization of lawyers in the country, which was founded way back in 1891.
It traces its roots to the Colegio de Abogados de Filipinas organized on April 8, 1891 and the bar association organized by American lawyers in the Philippines in 1900.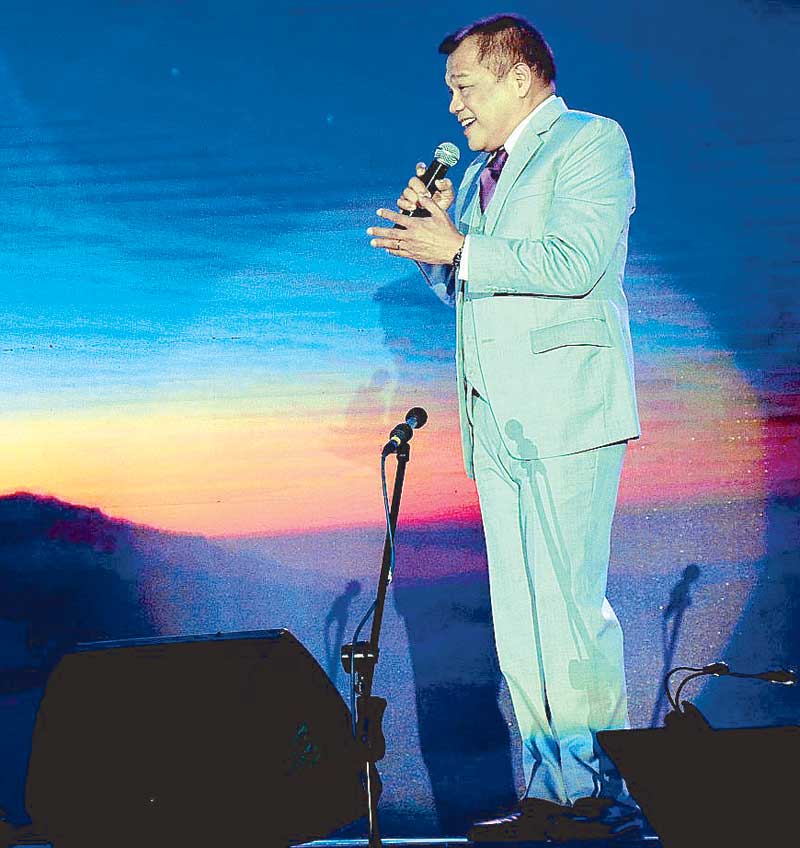 Lawyer Joey Lina.
A quick perusal of its officers and members will readily reveal that it is a group of intellectual and legal heavyweights — leaders in business and politics who at many points have played a pivotal role in the nation's history.
After a successful Bagyo Ng Musika concert for Marawi (see Mike About Town, July 3, 2018), then PBA president, the hardworking lawyer Benjamin Bacorro, approached Ginoo members to see if they could replicate what they did for Bagyo Ng Musika, but with a twist, by tapping the talents of several in the legal profession.
Ginoo is composed of then Chief Presidential Legal Counsel and now Presidential Spokesperson Salvador "Sal" Panelo; former senator, Interior secretary, governor, and now Manila Hotel president Jose "Joey" Lina Jr.; and myself.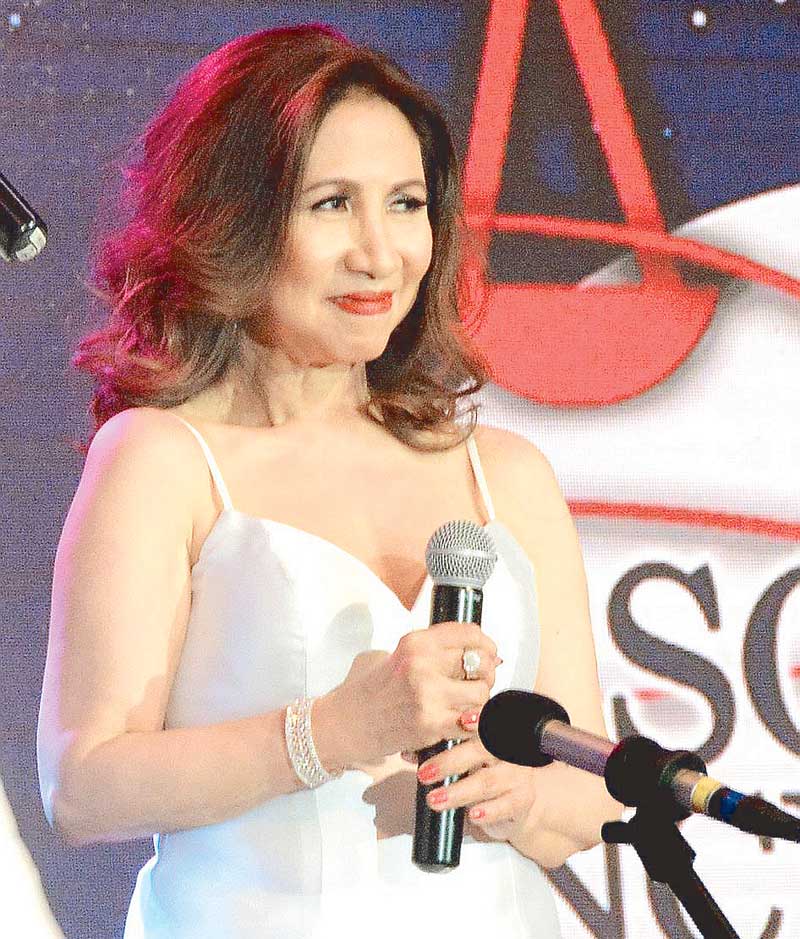 Lawyer Dorothea Gancayco.
And so it came to pass that Some Enchanted Evening was born.
Aside from the three of us, other performers were my classmate from the UP College of Law, the multi-talented Dot Ramos Balasbas-Gancayco (who also writes for The STAR), and PBA second vice president, top golfer and crooner Alfonso "King" Reyno Jr.
Also enchanting the audience that night with their performances were the legendary UP Concert Chorus, or simply Korus (it just celebrated its 56th anniversary) and the inimitable Chorus Juris, the latter composed of UP lawyers Juor Buted, Bern Lopez, Ariel Magno, Al Oxales and Mario Santos — all accomplished legal practitioners with an ardent love for music.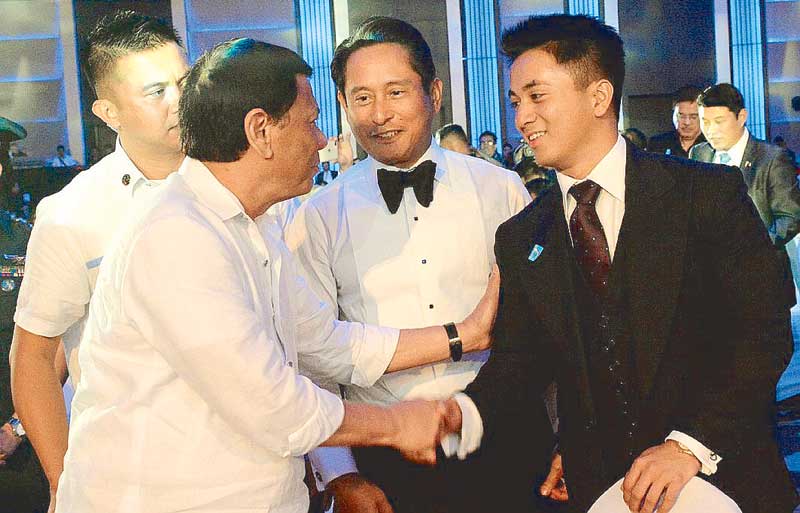 President Duterte greets the author's son Javi Toledo.
The guest performer was Zarina Tanghal. Like Dot, Zarina's rendition of her songs left the audience breathless, yet wanting for more.
As expected, Panelo and Lina wowed the audience with their respective renditions of favorite songs through the yesteryears.
There must be a vinculum between the love for the majesty of the law and the love for music. That night was clear indubitable proof of such.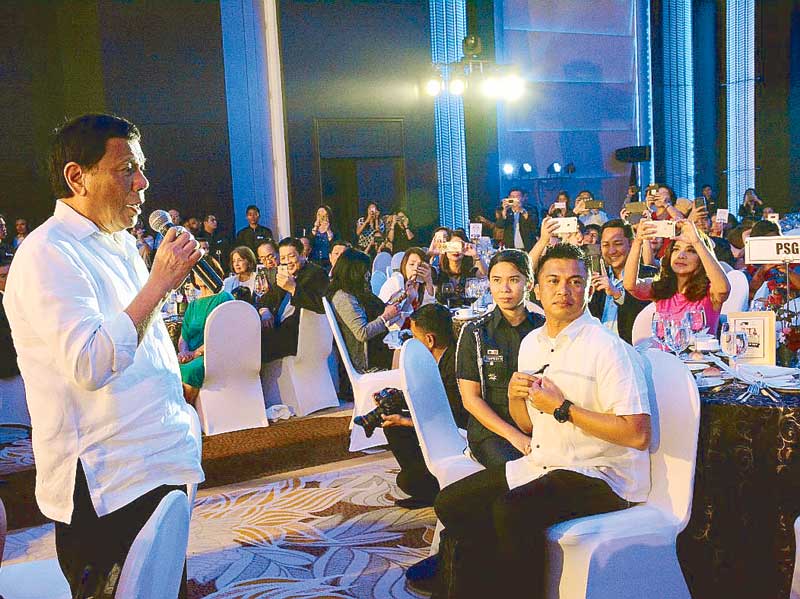 President Duterte wooing the crowd with his favorite song Ikaw.
We were again directed by renowned director Freddie Santos and once again accompanied by the Manila Philharmonic Orchestra under the able baton of maestro Rodel Colmenar.
The concert was held for the benefit of the PBA's legal aid program, the civil rights fund, fora on relevant issues upholding the rule of law, and support for PBA Gawad Kalinga in Pateros.
Given due recognition that night was a respected giant in the legal profession, the legal luminary Teresita Cruz-Sison, the first woman president of the PBA. Her contributions to the legal profession and society as a whole have endeared her to many.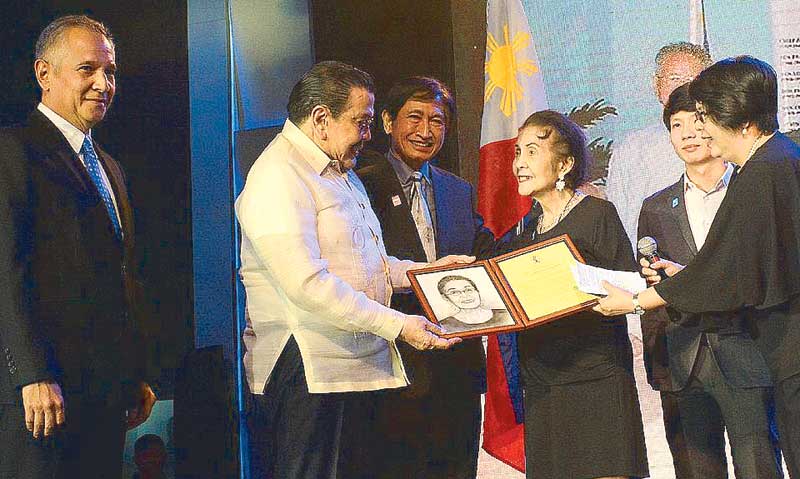 Philippine Bar Association (PBA) president Jose Luis V. Agcaoili, Mayor Joseph Estrada, lawyer Teresita Cruz-Sison (Foundation Day Celebration honoree and one of five awardees for 2018 as Outstanding Manilan for Women and Social Relief), PBA immediate past president Benjie Bacorro, past president Fina de la Cuesta- Tantuico and Carlo Miguel Romeo Sison Go.
What made the evening even more memorable was that no less than three presidents were at the concert: President Rodrigo Roa Duterte, who once again took time off from his busy schedule to not just attend the event but also regale the audience with a song; former President and now House Speaker Gloria Macapagal-Arroyo; and former President now Manila Mayor Joseph Ejercito Estrada.
I have yet to recall a concert where all of them were together watching it. And they stayed till the early hours of the morning. Must have been more than just music that they were talking about.
Members of the Cabinet, past and present, business leaders, as well as members of the diplomatic corps also graced the event.
To the men and women of the PBA, congratulations!