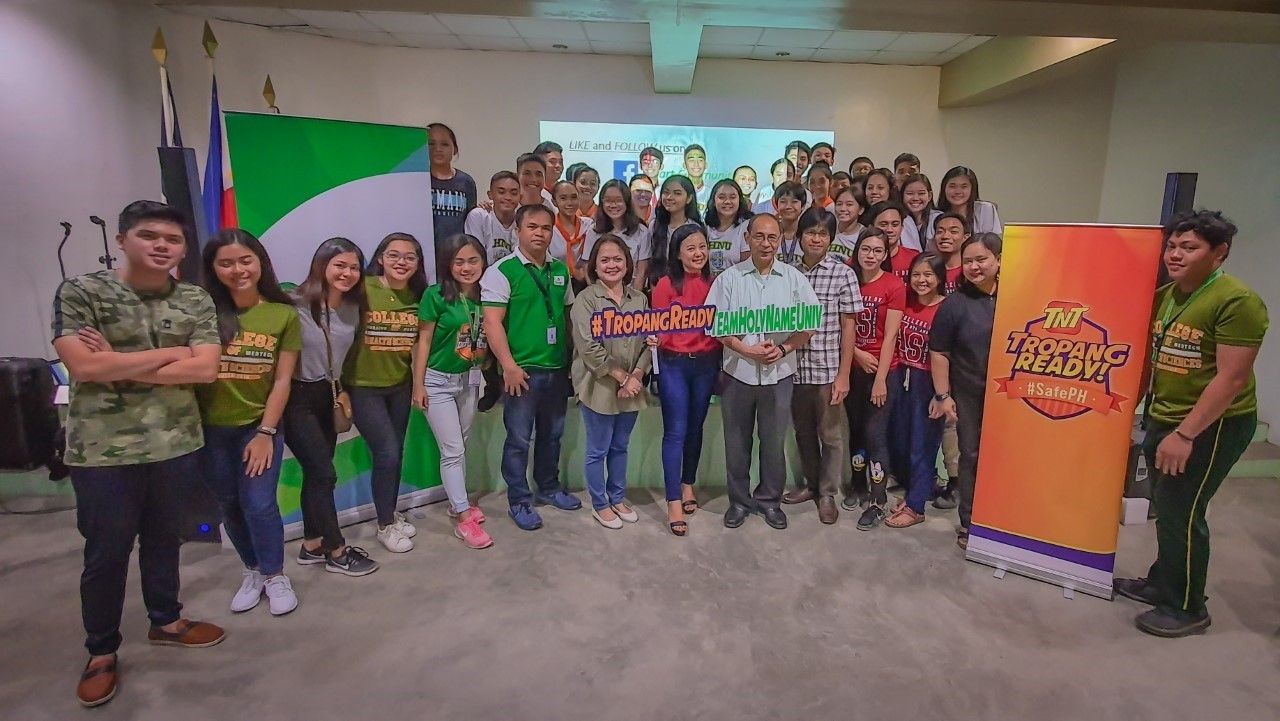 Participants in Smart Communications Inc.'s Tropang Ready training program from Holy Name University in Bohol.
Bohol students enhance disaster preparedness
(The Philippine Star) - November 28, 2019 - 12:00am
MANILA, Philippines — Several natural hazards have struck the island of Bohol over the years, causing loss of lives and livelihood and damage to property and infrastructure. For many residents during those times, they faced the calamities unprepared, perhaps due to lack of basic emergency response knowledge and safety skills.
To help improve this situation, PLDT wireless unit Smart Communications Inc. collaborated with Holy Name University in Tagbilaran and brought the company's TNT Tropang Ready Disaster Preparedness Caravan to Bohol.
Just recently, more than 60 Holy Name University faculty and staff members, National Service Training Program (NSTP) students, and junior and senior high school scouts joined a Tropang Ready training of trainers at their campus.
Emergency management experts taught participants what to do in the event of earthquake, fire, typhoon and other hazards, as well as personal protection skills. The goal of the activity is to enable the students to conduct their own disaster preparedness trainings for members of the university's adopted communities.
Holy Name University president Fr. Francisco Estepa thanked Smart for conducting a second Tropang Ready training for their students and said the activity would equip them with valuable knowledge that they could use in their own communities.
Tropang Ready is part of Smart's #SafePH program, which promotes preparedness and immediate response through network resilience, continuous availability of communication services, and mobile solutions and activities that help communities mitigate disaster risks.
Since 2016, the TNT Tropang Ready caravan has been to nearly 20 state universities and colleges all over the Philippines and conducted trainings on disaster preparedness and response to more than 20,000 students.