EDITORIAL - Clarity on face shields
September 25, 2021 | 12:00am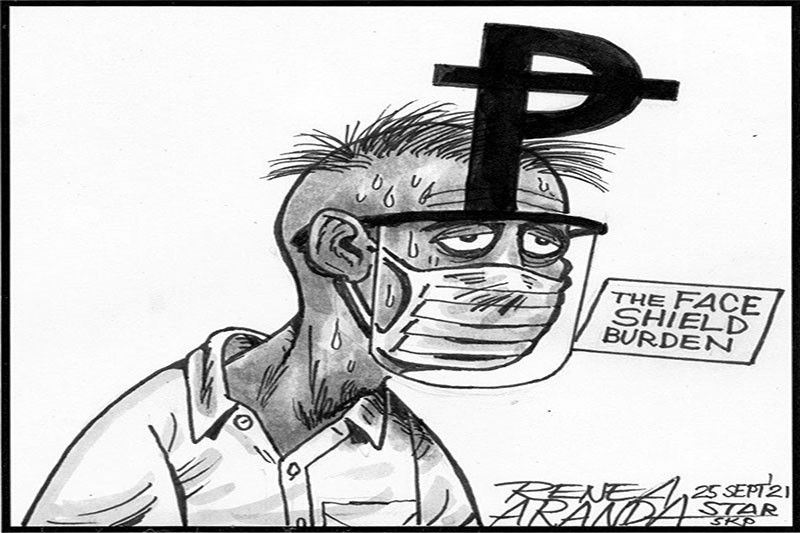 As of last night, the government still had not come up with the implementing rules for the easing of the requirement for wearing face shields.
In announcing his decision in a pre-taped address to the nation on Wednesday night, President Duterte and his team said that face shields would still be required in the so-called three Cs: closed places, crowded areas and close-contact activities.
Defining a "crowded area" and "close-contact activities" in the time of COVID, especially with the Delta variant still spreading, would need further details. The requirement seems clear for hospitals, mass transportation and hospitals. But what about indoor religious services, personal grooming, government offices, malls and their tenant shops where capacity limits are imposed? What about public markets that are not crowded?
Last June, the President had said face shields were inconvenient to use and would be required only in hospitals. But hours later, he bowed to health experts and reversed himself. Malacañang announced that face shields would still be mandatory outdoors and in indoor public places.
The Inter-Agency Task Force for the Management of Emerging Infectious Diseases had opposed the easing of the face shield requirement. Last Sept. 11, amid the Delta-driven surge, the President reiterated that people should continue using face shields. Combined with face masks, he said face shields provided a "premium of protection."
On Wednesday, however, he said the Technical Advisory Group of the government's pandemic task force had recommended that face shields be limited only to high-risk areas such as mass transportation, hospitals and other enclosed areas.
The Health Professionals Alliance Against COVID-19 has doubted the usefulness of face shields and prefers requiring better ventilation in enclosed areas and mass transportation. With the President announcing his latest decision, the government should come up quickly with the rules for easing the face shield restrictions. In this pandemic, there is enough confusion and the government should not aggravate it.