Ex-BI officer in 'pastillas' scam fined P5,000
September 24, 2023 | 12:00am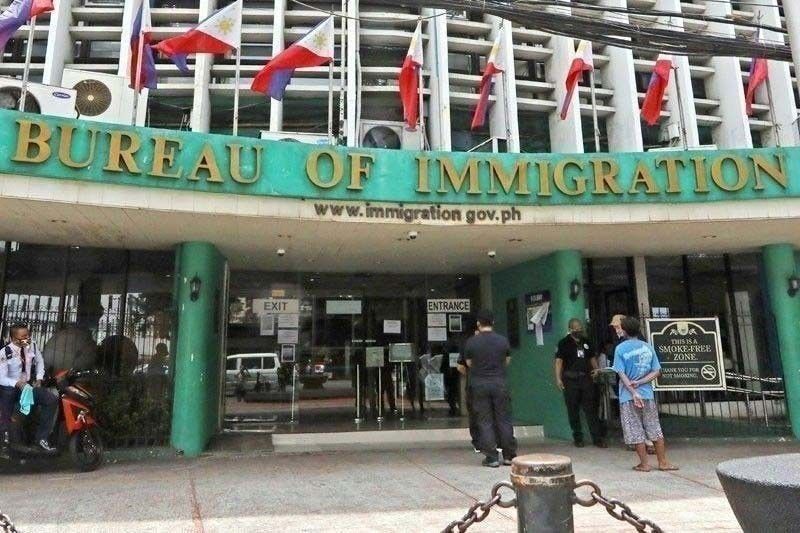 MANILA, Philippines — A former Bureau of Immigration (BI) officer ended her legal battle in connection with the so-called "pastillas" scam with a fine of P5,000.
During the proceedings on Thursday, former immigration officer Asliyah Maruhom was allowed by the Sandiganbayan's Seventh Division to plead guilty to a lesser offense of "prohibited acts and transactions" under Section 7 (d) of Republic Act 6713 or the Code of Conduct and Ethical Standards for Public Officials and Employees.
In a decision issued on the same day, the Seventh Divison said that since Maruhom entered her guilty plea before the formal presentation of evidence by the prosecution panel of the Office of the Ombudsman, this "mitigating circumstance" shall work in her favor.
The court also ordered the release of the P30,000 bail bond that Maruhom previously posted for her provisional liberty and lifted the hold departure order it earlier issued against her.
Maruhom was among the 50 former BI officials and employees charged by the ombudsman before the Sandiganbayan with violating Section 3 (e) of Republic Act 3019 or the Anti-Graft and Corrupt Practices Act, which carries a sentence of six years to 10 years in prison and perpetual disqualification from public office.
Based on the Seventh Division's decision, Maruhom entered into a plea bargaining deal with the ombudsman's Office of the Special Prosecutor upon the approval of Ombudsman Samuel Martires.
The STAR has yet to receive a reply from the ombudsman if there had been similar plea bargain agreements with other former BI officials and employees accused in the "pastillas" scam.
Based on the charge sheet filed by the ombudman in June, former BI Port Operations Division deputy commissioner Marc Red Mariñas and dozens of other BI officials facilitated the entry of 143 foreign nationals, mostly Chinese, into the country from 2017 to 2020 without undergoing immigration procedures.
The ombudsman said the foreign nationals were granted VIP passage through the Ninoy Aquino International Airport Terminals 1 and 2 in exchange for paying P10,000 each.
The bribes were supposedly rolled up and wrapped in white paper, like the local milk candy "pastillas."
In a decision released last July, Martires ordered the dismissal from service of the concerned BI officials and employees for administrative offenses of grave misconduct and conduct prejudicial to the best interest of the service.
Excluded in the dismissal order was Mariñas, who resigned from the BI in 2018 to run for mayor in Muntinlupa City in the May 2019 midterm elections. He lost his mayoral bid.