Senate adopts resolution honoring Susan Roces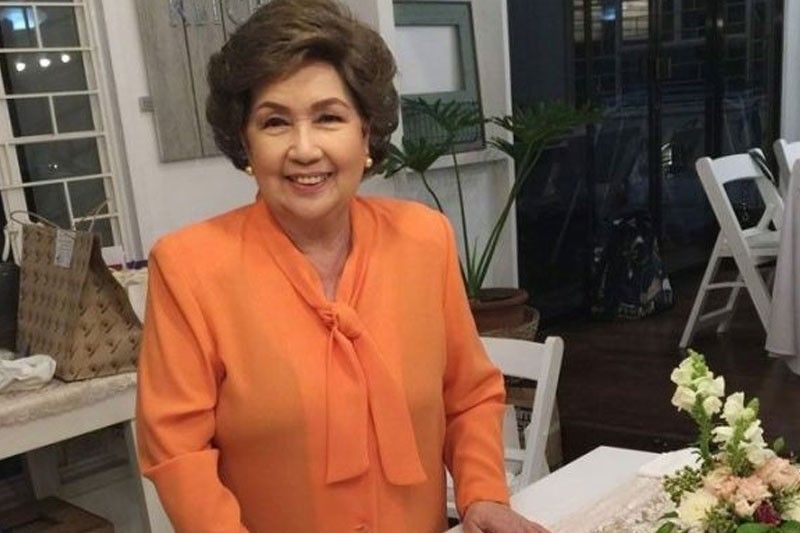 MANILA, Philippines — Senators paid tribute yesterday to movie star Susan Roces, who they said remained humble and inspired many Filipinos through her works and charity.
The Senate adopted Resolution 1002, which expressed the chamber's sympathy on the passing of Roces, whose real name is Jesusa Purificacion Levy Sonora-Poe.
Roces, mother of Sen. Grace Poe, died of cardiopulmonary arrest on May 20 at the age of 80.
Senate President Vicente Sotto III, the principal author of the resolution, said Roces was a star "whose shine has remained radiant and lit a lot of Filipinos' lives for several decades."
"Today, we honor the life of a movie icon, a true Filipina and a national treasure. However, it has been said that the best speech delivered on occasions like this do not emanate from the speakers, but from the deed or the legacy of the person being honored," Sotto said.
After making her acting debut in 1952 at the age of 11 in the movie "Mga Bituin ng Kinabukasan," Roces starred in more than 130 movies in a career that spanned 70 years, according to Sotto.
"A lot of people have been mesmerized not only by Susan Roces' face and talent but also by her sincerity, warmth and kind heart. In show business, like politics, true and good friends are hard to come by," he said.
Senate President Pro Tempore Ralph Recto, who co-sponsored the resolution, said Poe "has lost her mother, the people an icon, and the nation is all the more poorer for it."
He said Roces showed courage off-screen in fighting for the cause of her compatriots, and described her "heroism" as "of the daily, routinary acts of compassion to her fellowmen and respecting the rules, which make our democracy strong and our society kind."
"She paid her taxes. She queued like any citizen of the 'Republika ng Pila-pinas.' She never felt entitled. What she felt obliged to do, though, was help those whom society has left out," Recto said.
Senate Majority Leader Juan Miguel Zubiri also honored Roces, whom he described as a "pillar of Philippine cinema."
Senators Ramon Revilla Jr. and Joel Villanueva also paid tribute to Roces. Sen. Sonny Angara offered prayers at the opening of the session.
Poe expressed her gratitude to her colleagues. She recalled that her last phone conversation with her mother was about the enactment of the Foundling Recognition and Protection Act into law.
Poe, a foundling, thanked Senators Risa Hontiveros and Pia Cayetano for their role in the passage of the bill.