Dolomite beach reopening moved to June 3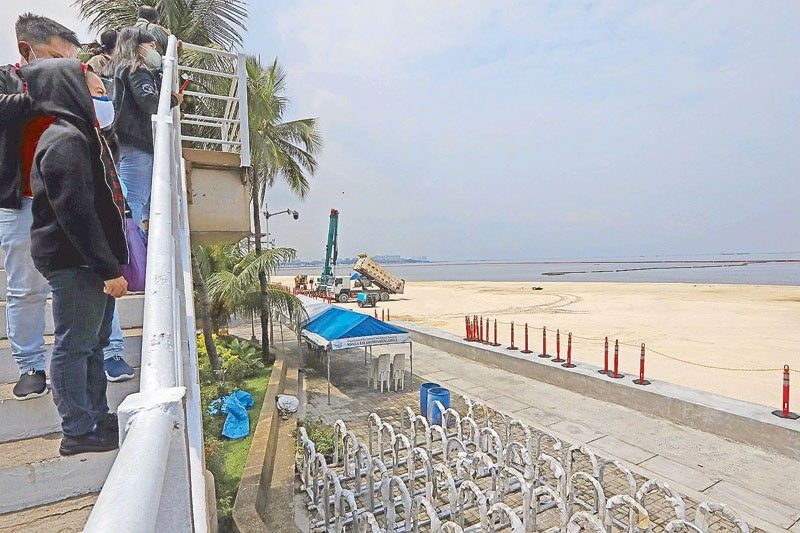 MANILA, Philippines — The Department of Environment and Natural Resources (DENR) has moved the reopening of the Manila Baywalk dolomite beach from May 20 to June 3.
Environment Undersecretary for policy, planning and international affairs Jonas Leones said last week they postponed the reopening of the dolomite beach for two more weeks as some infrastructure in the area have yet to be finished.
"We are still ironing out some matters such as the budget for the maintenance of the area," Leones said. "The crushed dolomite has the tendency to harden after some time so kailangan din ayusin paminsan-minsan."
The DENR still needs to conduct a cleanup near the US embassy in Manila, he said.
Last week, the department said it would reopen the dolomite beach to the public on May 20. But after holding a meeting, DENR officials opted to move the reopening to June 3 to accommodate more tourists.
The dolomite beach first opened to the public in September 2020.
Environmental groups had criticized the project, which according to the DENR is part of the rehabilitation of Manila Bay.
The DENR used crushed dolomite as "white sand" for the project.
On Dec. 18, 2016, the Supreme Court ordered the DENR and other government agencies to clean up, rehabilitate and restore the bay's waters to a level that is fit for swimming and other recreational activities.