Baguio rushes booster shots as COVID-19 cases spike
January 11, 2022 | 12:00am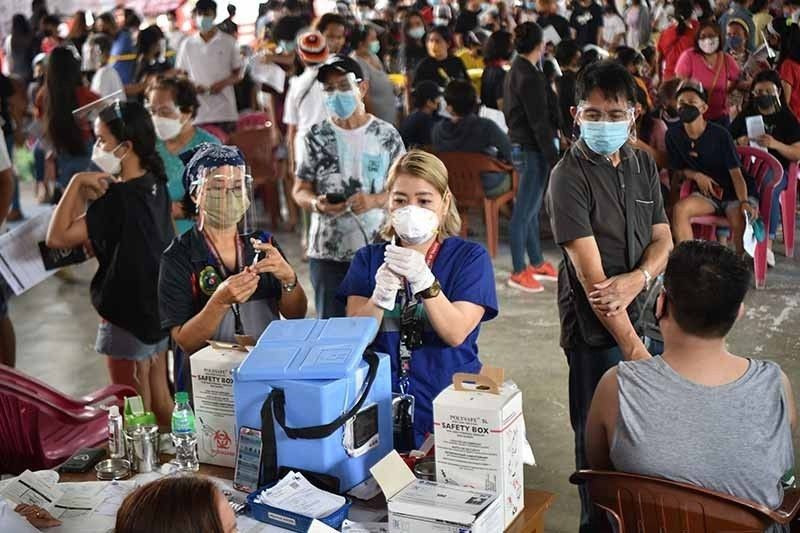 BAGUIO CITY, Philippines — Residents are flocking to vaccination centers for their booster shots as Baguio City recorded 310 new COVID cases in just one day on Sunday.
The Baguio City health services office (HSO) earlier predicted a peak of only 250 to 280 cases per day as the worst scenario.
Of the number of infected individuals, 68 were asymptomatic while 236 had mild symptoms.
As of Sunday, the city had 927 active cases. Baguio has a total of 30,993 COVID cases to date.
Mayor Benjamin Magalong yesterday said that almost every member of an affected household is sick.
Magalong expressed fear that the Omicron variant of COVID may now be present in the city.
The demand for COVID vaccine boosters increased in the past two days after cases dramatically soared amid the threat of the highly contagious Omicron variant, according to city health officer Celia Flor Brillante.
Baguio's vaccination sites are packed with people who skipped the booster shots during the holidays.
Magalong said this showed that vaccine acceptability in Baguio is high and many believe that vaccines can protect them from Omicron.
"People are becoming aware of the benefits of the boosters. We just have to sustain the supply," Magalong said.
80 travelers from MM positive in antigen
Meanwhile, in Negros Occidental, health authorities expressed alarm over the arrival of people from Metro Manila who were found positive in rapid antigen tests.
This developed after 80 percent of the travelers who arrived on Sunday tested positive for COVID.
Reports said the 220 travelers, who arrived in the province from Jan. 6 to 9, were found positive in antigen tests.
They are now undergoing quarantine in Silay City, according to provincial incident management team chief Zeaphard Gerhart Caelian.
A total of 120 locally stranded individuals who arrived this month also tested positive for COVID based on the results of their RT-PCR or reverse transcription-polymerase chain reaction tests.
Of the travelers who arrived from Manila on Sunday, 83 percent are locally stranded individuals, while 11 percent are local residents, provincial health officer Ernell Tumimbang said.
Travelers from Metro Manila and other areas classified under Alert Level 3 including Iloilo City are required to submit a negative RT-PCR test result.
The test should be taken 72 hours prior to travel to Negros Occidental, Gov. Eugenio Jose Lacson said.
Provincial inter-agency task force action officer Rayfrando Diaz said 58 of 299 passengers of M/V Maligaya that docked at the Negros port were found positive in antigen tests.
Despite an increase in COVID cases, Tumimbang said they have not yet recorded any increase in severe cases or fatalities.
Records showed COVID cases in Negros Occidental increased from 170 in Jan. 1 to 325 on Jan. 9, excluding cases recorded in the capital city of Bacolod.