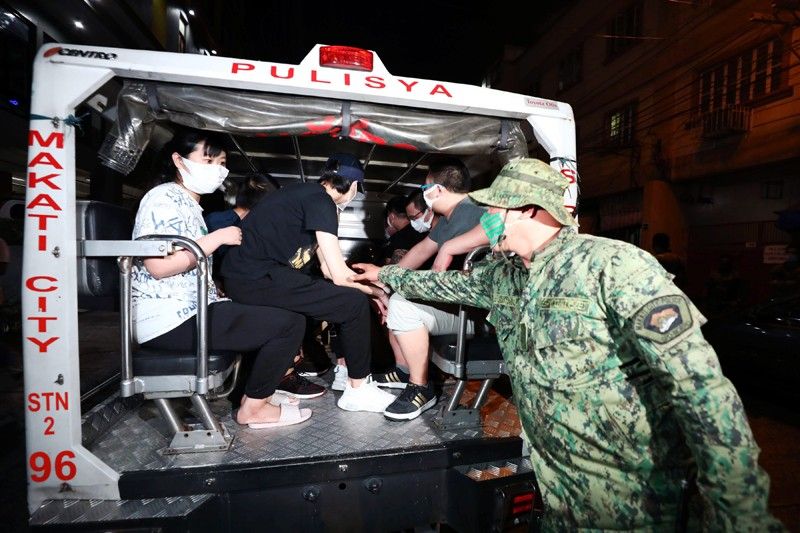 A police officer escorts several of the 50 Chinese arrested for allegedly working at an illegal Philippine offshore gaming operator in Makati City on Monday night.
Miguel De Guzman
50 Chinese caught in illegal POGO
MANILA, Philippines — At least 50 Chinese and a Myanmar citizen were arrested during a raid on an illegal Philippine offshore gaming operator (POGO) in Makati City on Monday night.
The foreigners were working at the Hua Xin POGO firm on the fifth floor of a building on J. Victor street in Barangay Pio del Pilar, police said.
The raid was staged by the city government's business permit and licensing office in coordination with the Makati police after receiving calls from concerned citizens.
Laptop and desktop computers, internet routers, cell phones and other electronic gadgets and several electronic one-time passcodes were found in the POGO firm's office.
National Capital Region Police Office chief Maj. Gen. Debold Sinas said in a press conference yesterday that the suspects were not able to show permits.
The suspects face charges of illegal gambling, violating quarantine protocols and the law penalizing cybercrimes.