6 Chinese nabbed for kidnap, rape
December 15, 2019 | 12:00am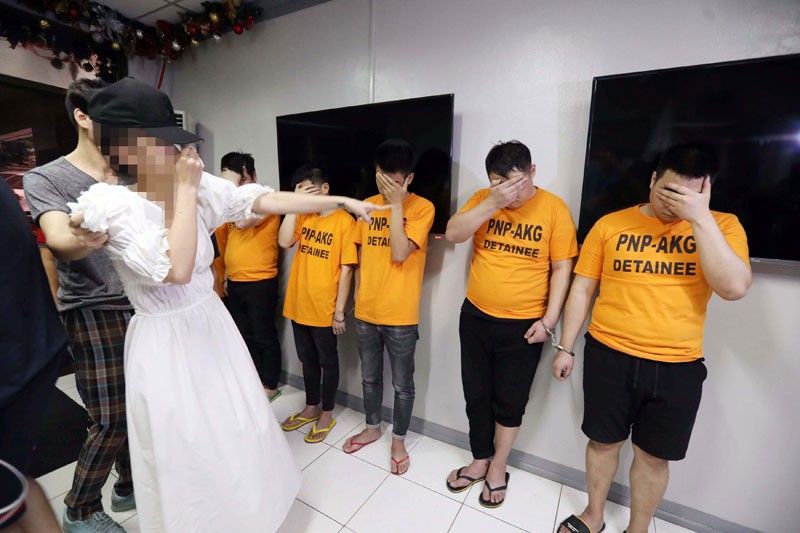 MANILA, Philippines — Six Chinese men tagged in the kidnap and rape of six female foreigners were arrested in Bacoor, Cavite on Friday afternoon.
The suspects, identified as Du A Long, 23; Wang Su Long, 31; Yang Bo Kuan, 32; Zhong Shuo Cheng, 24; Zhu Lin Feng, 22, and Zou Jun, 21, were collared in their safehouse on Kamuning street in Meadowood Executive Village at around 5 p.m.
The Philippine National Police-Anti-Kidnapping Group (PNP-AKG) said the women were seized from a restaurant in Pasay City last week.
Police said they saw one of the women being dragged away by one of the suspects during the surveillance operations.
Two of the victims were reported missing by their partners to the PNP-AKG after the suspects did not release them despite payment of ransom.
The suspects reportedly demanded P700,000 in exchange for the release of one of the victims and 60,000 yuan for the others.
The victims suffered abuse at the hands of their captors, according to a report issued by the police crime laboratory.
Probers said they recovered personal belongings, packaging tape, a taser gun and phones from the safehouse.