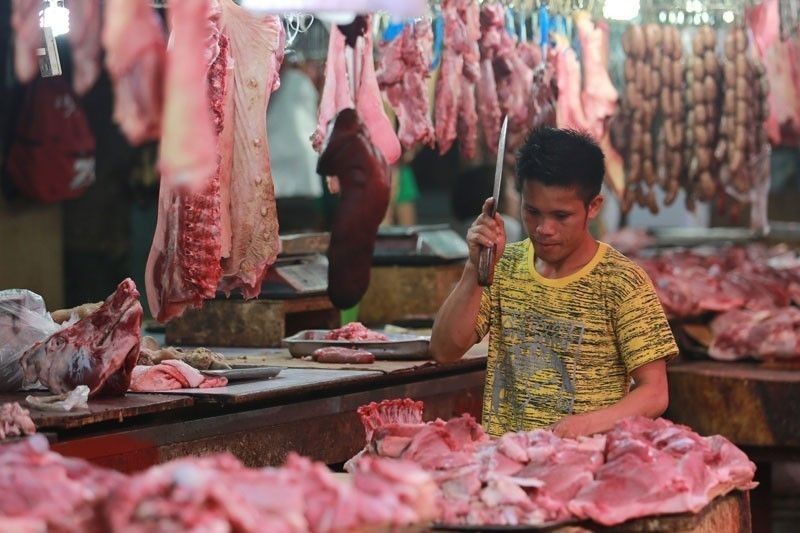 In Memorandum Circular 3 issued on Monday, Gov. Hermilando Mandanas said pork and formulated swine feed are also banned.
Michael Varcas/File
Batangas bans hogs, processed meat
MANILA, Philippines — Batangas, the second largest producer of hogs in the country, has banned the entry of live hogs and processed meat as it beefs up measures against African swine fever (ASF).
In Memorandum Circular 3 issued on Monday, Gov. Hermilando Mandanas said pork and formulated swine feed are also banned.
Mandanas said the memo aims to eradicate, prevent and cure any kind of animal disease as well as protect the health of local hogs.
Hog transport carriers, closed vans and feed ingredients carriers are subject to inspection and disinfection and should be cleared by the Office of the Provincial Veterinarian.
The provincial government will lead disease investigation, surveillance and monitoring.
Farmers and veterinarians were asked to report any suspected case of viral disease or above normal pig mortality in their farm.
The memo also prohibits swill feeding and giving out of swill feed by restaurants, hotels and similar establishments.
Processed meat should be sourced and processed in areas free of ASF and not covered by the 10-kilometer radius or surveillance zone of ASF positive sites, it added.
The Office of the Provincial Veterinarian will conduct spot inspection of commercial and backyard farms, cold storage areas, wet markets, supermarkets, concessionaires, hotel, and restaurants for compliance monitoring.
Compensation
Meanwhile, in Bulacan, the owners of 2,000 culled hogs in Pulilan have yet to receive compensation from the government, Mayor Maria Rosario Ochoa-Montejo confirmed to The STAR.
Montejo said hogs in Barangays Longos, Inaon, Tabon, Balatong A, Balatong B, Tinejero and Dulong Malabon were hit by ASF.
Agriculture Secretary William Dar said President Duterte approved his recommendation to increase financial assistance to swine raisers affected by ASF from P3,000 to P5,000 per culled pig and for previous recipients to get an additional P2,000 per head.
Ronnie Domingo, executive director of the Bureau of Animal Industry, said the indemnification of affected hog raisers is being fasttracked.
"Kapag pasado sa accounting at auditing procedures, in a few days, bayad lahat yang sa backyard farms," Domingo said.
The Department of Agriculture said hogs in Rizal, Bulacan, Pampanga, Pangasinan, Quezon City, Cavite and Nueva Ecija were affected by ASF.
At least 62,000 hogs have been culled since August.