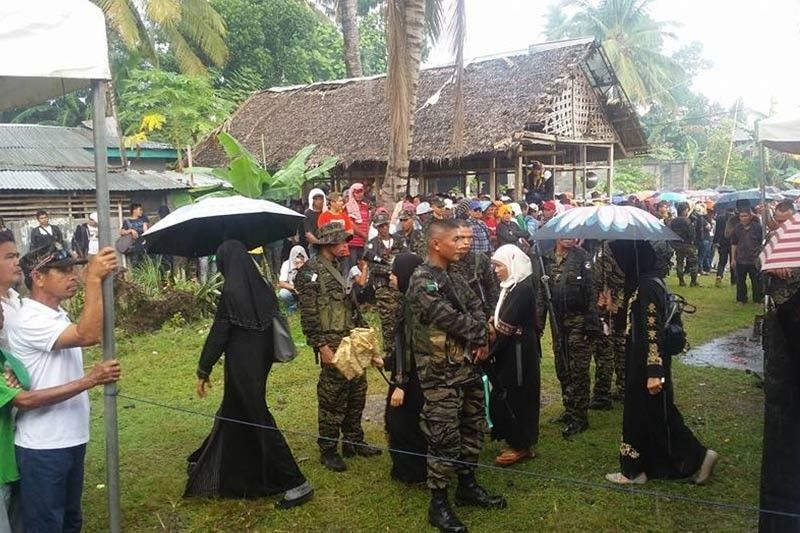 In this file photo from July 29, 2018, the Bangsamoro Assembly of the Moro Islamic Liberation Front held in Camp Darapanan in Sultan Kudarat, Maguindanao.
The STAR/John Unson, file
Former MILF fighters start training for Joint Peace and Security Teams
ZAMBOANGA CITY, Philippines — More than 200 former combatants of the Moro Islamic Liberation Front on Thursday started joint training with the police and military in Camp Lucero in Pikit, North Cotabato in preparation for joining the Joint Peace and Security Team, the presidential peace adviser said.
Presidential Adviser on Peace, Reconciliation and Unity Carlito Galvez Jr. said the formal training will allow former MILF fighters serve with the Armed Forces of the Philippines and the Philippine National Police on the JPSTs.
"This training is the gateway for former combatants serve and join the AFP and PNP as members of the JPST," he said.
The 225 undergoing training are under the Bangsamoro Islamic Armed Forces.
Galvez said 200 JPSTs will be created to provide security in the six recognized MILF camps during the decommissioning process, which officially starts in September.
The JPSTs will have personnel from the AFP, PNP, and the MILF's BIAF and will serve until 2022, when the interim government of the Bangsamoro Autonomous Region ends its term in office.
President Rodrigo Duterte appointed the officials of the interim government, which will administer the Bangsamoro Autonomous Region in Muslim Mindanao until elections ca be held.
Galvez said President Rodrigo Duterte and top cabinet officials will witness the launching of the decommissioning of the combatants to demonstrate his full support to the Comprehensive Agreement on the Bangsamoro, the implementing law of which was enacted during the Duterte presidency.
The peace adviser said: "the decommissioning process is part of the Normalization Track's goal of putting MILF fighters and their weapons beyond use, and enabling them to achieve their desired quality of life through sustainable livelihood and political participation in a peaceful and deliberative society."
Decommissioning of MILF fighters is part of the Naromalization Track of the CAB.
The Normalization Track has four main components: security; socio-economic development, confidence-building measures, and transitional justice and reconciliation.
Galvez said that, under the normalization track, 30% or 12,000 MILF combatants and their weapons, will be decommissioned this year.
At least 35 % will undergo the same process the succeeding year, while the remaining fighters will be decommissioned by 2022 in time for the signing of the Exit Agreement under the CAB.
He said the JPSTs task is very important as they will also support the mission being carried out by the existing ceasefire mechanism in addressing pressing security issues and maintaining order in the former camps as they transition into developed communities.