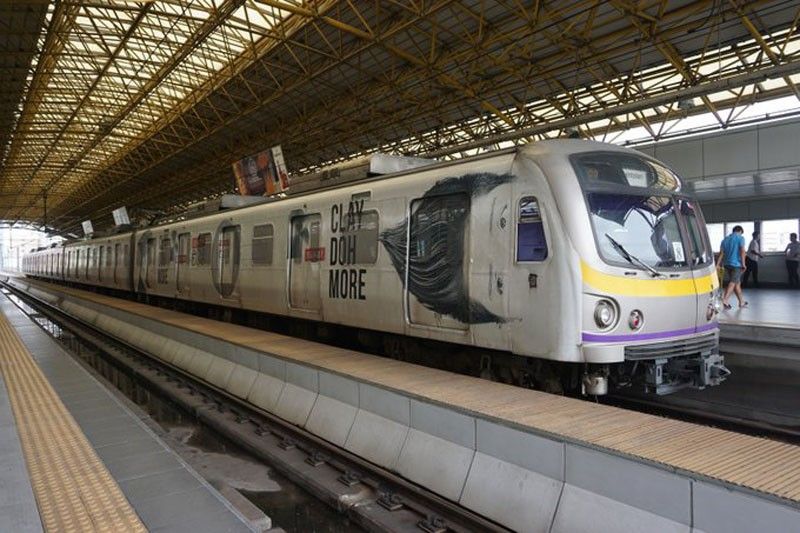 At least 30 passengers and 4 LRT-2 personnel were hurt after trains between Cubao and Anonas Stations of the LRT Line 2 crashed at around 9:51 p.m. on Saturday.
LRT-2/Twitter
LRT-2 resumes operations after 34 hurt in collision
(Philstar.com) - May 19, 2019 - 11:44am
MANILA, Philippines— The Light Rail Transit Authority on Sunday resumed the operations on the LRT-2 line after a collision on Saturday evening that left dozens injured.
The operations resumed at 10:47 a.m.
According to the Department of Transportation and LRTA, 30 passengers and four LRT-2 personnel were hurt after two trains crashed between the Anonas and Cubao stations at around 9:51 p.m. on Saturday.
Officials of the DOTr and LRTA, including Transport Secretary Arthur Tugade, LRTA Administrator Rey Berroya and DOTr Undersecretary for Railways TImothy John Batan, visited the injured passengers and assured them that all medical bills, follow-up checkups, and resulting loss of income will be reimbursed by the LRTA and DOTr.
Five people are still confined at the World Citi Medical Center and Quirino Memorial Medical Center because of their injuries.
Injured passengers were also provided food and a shuttle service to their home. Those confined for treatment were also sent fruit baskets.
Meanwhile, the LRTA said the damaged train "was stabled."
The DOTr and LRTA apologized for the incident and have formed a fact-finding committee to determine the cause of incident.
"A report of which will be submitted as soon as possible," the DOTr said.
Despite the incident, the DOTr and LRTA assured the public that the incident is an "isolated case" and that they will work to make sure it doesn't happen again.
"We maintain that the LRT-2 is a safe mode of public transportation, and that yesterday's collision was an isolated incident," the transport agencies said.
"The riding public's safety and security are paramount to us in the delivery of mass transit service," they added. —Rosette Adel