Boy killed in firefight wanted to become a cop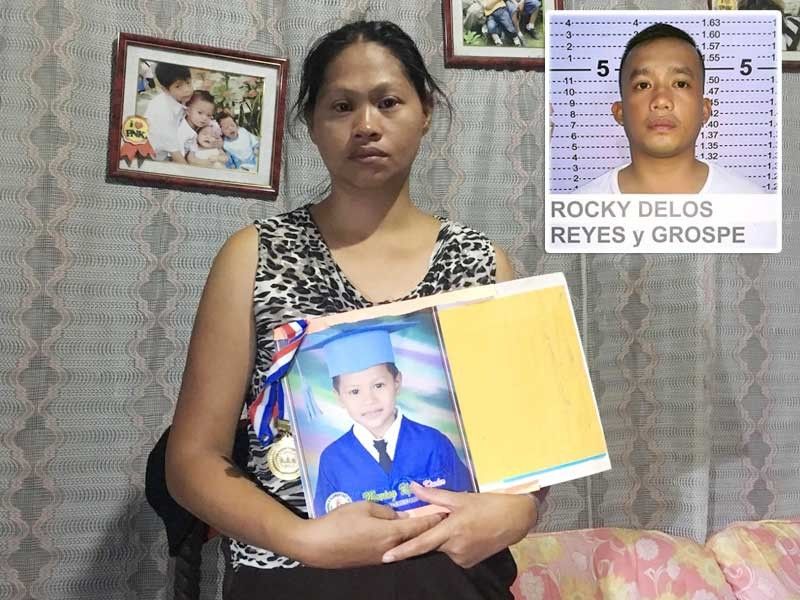 MANILA, Philippines — A six-year-old boy in Camarin, Caloocan City had wanted to become a policeman, but all that changed when he was killed in an alleged crossfire between a drug suspect and a Caloocan police officer.
Gian Habal's mother, Jessa Habal, saw her son lying in a pool of blood just outside their house along Mabini street in Barangay 178, Camarin Sunday afternoon.
She lost her husband Ronaldo two years ago due to complications from gallbladder stones.
"Gian was still fighting for his life on the way to the hospital. But it was too late. His father died two years ago at 3:15 p.m. At the same time, Gian was dead at the morgue," Jessa said.
Gian was the middle child in a brood of three.
Philippine National Police chief Gen. Oscar Albayalde yesterday vowed that Delos Reyes will be held accountable if it is proven that the bullet that killed Gian came from his service firearm.
"That's very unfortunate. We condole with the family of the boy," he said in a press briefing at Camp Crame.
Gian's 65-year-old grandmother, Elsa Montañez, said she and her husband ran after Cpl. Rocky delos Reyes, asking him why he shot their grandson.
Delos Reyes broke away after shooting her in the foot, Elsa said. He was wearing a police uniform at the time, she said.
"I grabbed his shirt and asked him why he shot my grandson. He did not reply. He just said, 'let go of me.' I did not let go of him until he shot me in the foot," Elsa said in an interview.
Gian, who was supposed to start second grade at the Camarin Elementary School, was playing outside the house when he was shot in the forehead, his grandmother said.
Gian used to play cops with his friends using a comb as a gun, Elsa said.
Questions
The family is not buying the story of a shootout. The gunshot wound was right in the middle of Gian's forehead, his grandmother said.
A witness who requested anonymity added that he only heard four gunshots – the first one that killed Gian and three more when Gian's grandparents grabbed Delos Reyes before he ran away.
The police officer accused of killing the boy has surrendered to the Caloocan police station and will undergo paraffin and ballistic test, Caloocan police chief Col. Restituto Arcangel said.
The corporal surrendered his .45 caliber Shooter's Elite pistol to the police.
Delos Reyes will be charged with homicide for the boy's death and serious physical injuries for wounding the grandmother.
Delos Reyes claimed he was on his way home when he chanced upon the drug suspect known as "Botchok," who engaged him in a shootout that killed the boy, Arcangel said.
Gian's mother said Botchok is a tricycle driver and allegedly a pusher in the area.