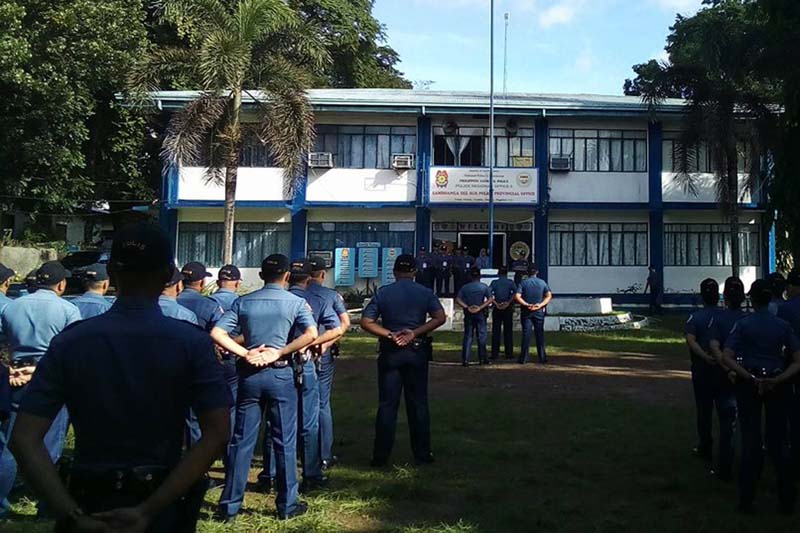 Camp Abelon in Pagadian City is the headquarters of the Zamboanga del Sur Provincial Police Office. Zamboanga del Sur PPO Twitter, file
PRO-9: No letup in anti-drug operations despite election period
ZAMBOANGA CITY, Philippines — The police in the Zamboanga Peninsula will not let up on their campaign against illegal drugs despite the elections, their regional director said.
Police Brig. Gen. Emmanuel Luis Licup, director of the Police Regional Office 9, said they have dedicated police officers to the campaign against illegal drugs in coordination with the Philippine Drug Enforcement Agency and the military.
"There will be no ceasefire on the campaign against drugs during the election," Licup said.
Just last Friday, authorities arrested at least nine drug personalities, including a village councilor and two high-value targets in operations in the towns of Titay and Ipil in Zamboanga Sibugay.
The arrested suspects were identified as: James Gara Bayote, 34; ; Romero Salles Guia, 59, a high value target; Elmer Capinpin Espiritu, 45; all residents of Ipil town; and Nisa Paupian, a resident of Barangay Mercedes this city.
Among those arrested was James Bayote, 34, and listed as a high-value target. Bayote is a kagawad of Barangay La Libertad in Titay and was arrested during a search of his house. Also arrested was Nisa Paupian, who was nabbed in a buy-bust operation in Zamboanga City.
Seven other suspects were arrested in a "One Time Big Time" buy-bust operation in Ipil.
The suspects were identified as
Ponciano Salles Guia Jr, 54
Ujie Bernaldes Iso, 35
Arwin Atab Salinas, 43, and whom police said was on the town's illegal drugs watch list
Roy Cedrick Nimil Hernandez, 46
Reniefel Gubatan Salinas, 35
The operatives also recovered several sachets of suspected shabu and drug paraphernalia during the operation.