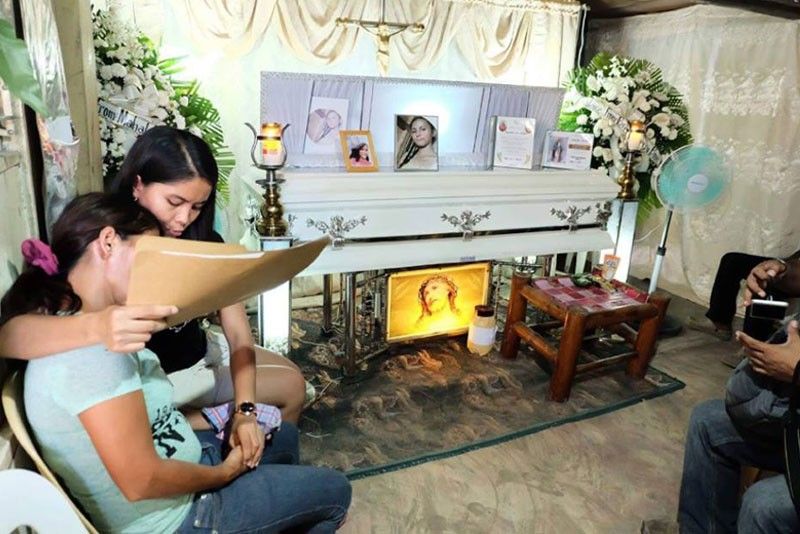 The mother of 16-year-old Christine Silawan collapses at her daughter's wake in Lapu-Lapu City. Lourdes says she cannot understand how the suspects could do something so brutal to her daughter and then kill her. Police are now tracking the suspects.
Joy Torrejos/The Freeman
Slain Cebu teen's organs missing — crime lab
CEBU CITY, Philippines — Some internal organs of a 16-year-old high school student found dead in a vacant lot in Barangay Bangkal in Lapu-Lapu City on Monday were missing, according to the Philippine National Police crime laboratory.
Medico legal officer Benjamin Lara said Christine Silawan's face was not only skinned, her esophagus and tongue were also removed.
Lara said the skinning of the victim was "meticulously done."
Senior Superintendent Lemuel Obon, Lapu-Lapu police chief, said former soldiers in Eastern Visayas offered to pool their resources as reward for information leading to the arrest of the perpetrators of the "gruesome murder."
A group of concerned citizens had earlier offered P200,000.
Obon said the Central Visayas police is also giving P100,000.
He said probers have identified several suspects, but refused to name them to ensure their arrest.
The Integrated Bar of the Philippines said the killing was an "act of pure evil," and promised to provide legal aid to the family of the victim. – The Freeman, Edu Punay