4 killed on first day of gun ban
January 14, 2019 | 12:00am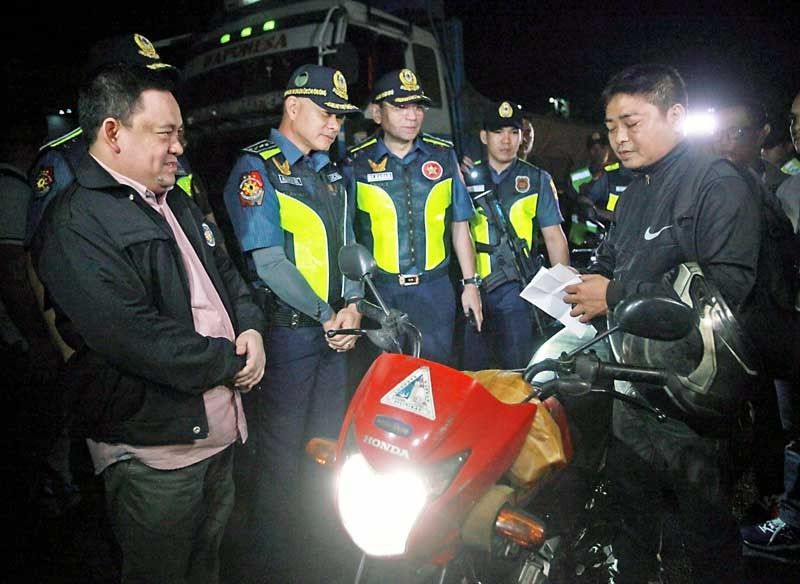 MALOLOS, Philippines — Four unidentified men were killed in separate encounters that occurred in Central Luzon yesterday, a few hours after the implementation of a nationwide gun ban imposed by the Commission on Elections (Comelec).
Two of the fatalities allegedly exchanged fire with police officers manning a Comelec checkpoint in San Jose del Monte City, Bulacan at past 1 a.m.
The gun ban started at midnight.
Senior Superintendent Chito Bersaluna, Bulacan police director, said the suspects, who were on a motorcycle, ignored the checkpoint in Barangay Graceville, prompting the officers to pursue them.
The suspects reportedly opened fire at the officers, triggering an encounter that resulted in their death.
Police said they recovered at the crime scene a .45 caliber pistol, a .38 caliber revolver and the motorcycle used by the suspects.
Barely five hours after the shootout in Bulacan, a man was killed in another encounter with police officers at a Comelec checkpoint in San Antonio, Nueva Ecija.
Reports said probers recovered a homemade gun from the slain suspect.
A few hours before the incident, a firefight reportedly occurred at a checkpoint in nearby Gapan City, which resulted in the death of one of two suspected motorcycle thieves.
The encounter broke out after Keanu Nuñez reported the theft of his motorcycle, prompting the officers to set up a checkpoint in Barangay Sto. Cristo Norte.
Police said they recovered from the slain suspect two plastic sachets said to contain shabu, a .38 caliber revolver and Nuñez's motorcycle.
The other suspect fled on a motorcycle.
3 arrested in Luzon
Meanwhile, three persons were arrested for violating the gun ban in Bulacan and Kalinga.
Gerson Rodrigo, who was drunk, reportedly fired an improvised firearm in Barangay Agnaya, Plaridel town at around 2 a.m.
In Tabuk City, Feliciano Ladiong and Nicanor Tagatag were on separate motorcycles when they were pulled over by police officers in Barangay Appas and Calanan Junction, respectively.
Ladiong and Tagatag each yielded a handgun, according to Chief Inspector Nestor Lopez, chief of the 2nd Kalinga Police Mobile Force Company.– With Emmanuel Tupas