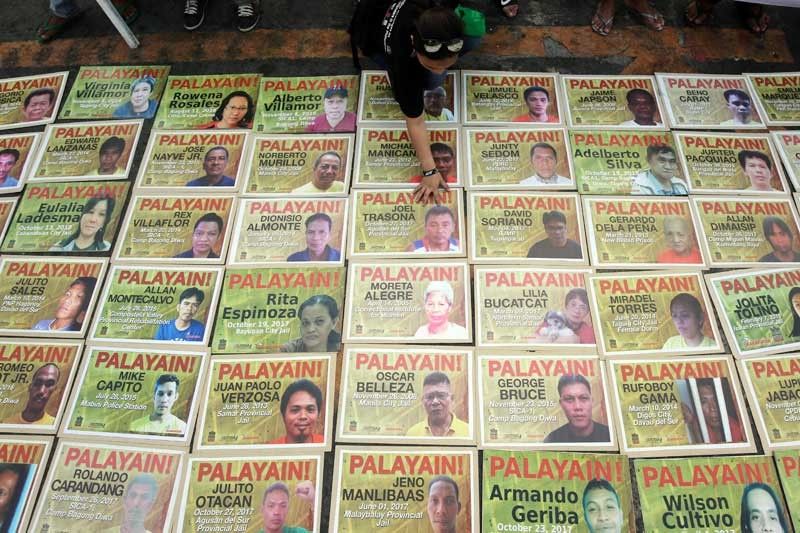 A protester arranges images of the people they described to be political prisoners during a rally at Chino Roces Bridge in Manila yesterday.
KJ Rosales
Kin call for political prisoners' release
MANILA, Philippines — Families and supporters of political prisoners yesterday marched to Chino Roces Bridge in Manila to observe the International Day of Political Prisoners.
They called for the release of political prisoners and the dismissal of what they described as trumped-up charges filed against them.
The group Karapatan noted that as of November, the number of political prisoners climbed to 540, 203 of whom were arrested under the Duterte regime.
"Out of the 540, 120 are sickly, 40 are elderly, 56 are women and seven are peace consultants of the National Democratic Front of the Philippines," the group said.