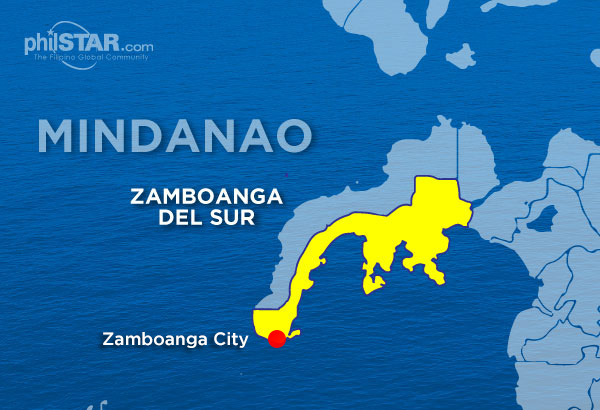 Alleged Abu Sayyaf kidnapper nabbed in Zamboanga City
Roel Pareño
(philstar.com) - December 27, 2016 - 2:33pm
ZAMBOANGA CITY, Philippines — Joint military and police forces arrested a wounded Abu Sayyaf leader — believed involved in the kidnapping of tourists from Samal Island and a former Italian priest — while confined in a local hospital here Monday.
The arrested suspect was identified as Hairulla Asbang alias Ahadi, sub-leader of the Sulu-based Abu Sayyaf group, according to Maj. Filemon Tan Jr., spokesperson of the Western Mindanao Command (Westmincom).
Asbang was arrested Monday afternoon while confined in a local private hospital for a gunshot wound.
Government security forces also arrested Asbang's companion, identified as a certain Jabil Noni alias Abu Jabs. The police reported three others were also invited for questioning.
Police said Asbang was brought to the hospital about 7:30 a.m. The hospital management immediately alerted the authorities of the presence of the shooting victim, who turned out to be an Abu Sayyaf leader.
Maj. Tan said operatives of the Westmincom and Police Station 5 in Barangay Divisoria immediately launched the operation on the strength of a warrant of arrest.
Asbang had standing warrants of arrest for kidnapping with murder and kidnapping and serious illegal detention, and for kidnapping with homicide.
Tan said the cases against Asbang stemmed from his alleged involvement in the kidnapping of former Italian priest Rolando del Torchio on October 7, 2015 in Dipolog City.
The Abu Sayyaf freed Del Torchio in Jolo, Sulu in April 2016 after reportedly being paid a ransom of of P29 million.
Tan said Asbang was also involved in the kidnapping of Canadians John Ridsdel and Robert Hall, Norwegian Kjartan Sekkingstad, and Hall's Filipino girlfriend Marites Flor from a resort in Samal Island on September 21, 2015.
Ridsdel and Hall were beheaded in April and June early respectively after the failure to pay P300 million in ransom each.
Flor and Sekkingstad were freed separately reportedly on payment of ransom.
"The arrested ASG sub-leader is currently under tight watch by our troops and PNP personnel in the hospital while undergoing custodial debriefing," Tan said.
Tan said Asbang was among those wounded in an encounter with the Army Scout Rangers at Bud Dajo in Patikul, Sulu on August 26.
Eight Abu Sayyaf were killed in the firefight, including its leader Kahal Mohammad, alias Ama Maas.
Tan said Asbang remained confined at the hospital while under tight security by police and military.
He said appropriate legal procedures are also underway against the arrested Abu Sayyaf leader and his companions.
The police and military are also investigating how Asbang was was able to slip into the city.
Tan said earlier that security in the hospitals in Sulu was tightened to prevent the Abu Sayyaf from snatching medical physicians to help treat the militant casualties.