'Barbie' review: All maps lead to an existential party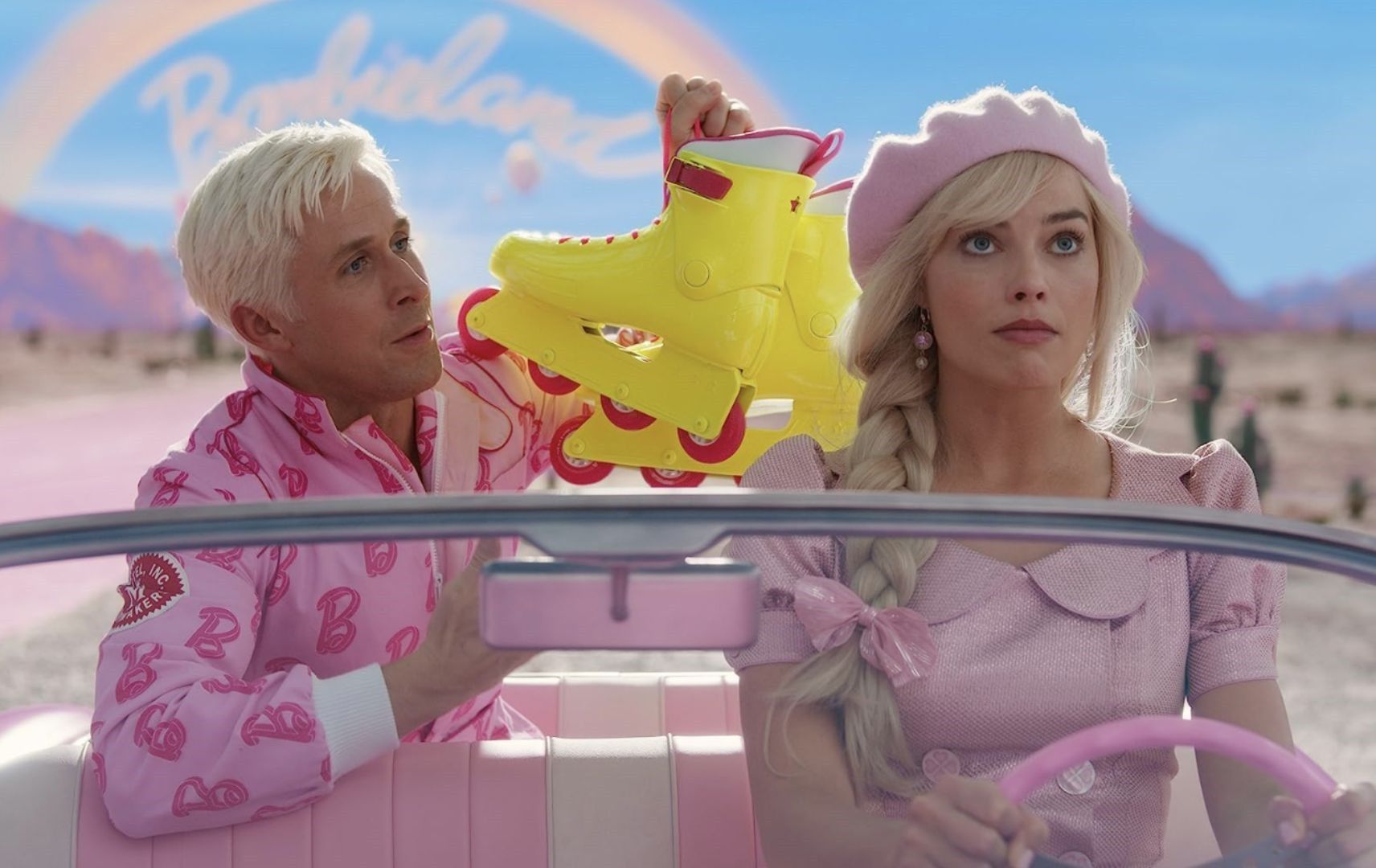 MANILA, Philippines — Is a life of plastic so fantastic?
Greta Gerwig posits such a question in "Barbie" with Margot Robbie as the titular doll who discovers what place in the universe does Barbie actually hold.
Robbie's Barbie is just one of many in Barbie Land, which also means numerous Kens led by Ryan Gosling, and in this fantasy world, everything is pink and perfect just as Barbie envisions life to be for women.
Robbie's Barbie, however, discovers her perfect life slowly falling apart and sets on a quest, Gosling's Ken in tow as always, to the real world where she gets a reality check about her influence and how things aren't as smooth as they seem on the surface.
Warner Bros.' first victory was tapping Gerwig to helm a movie about a property so closely tied to women, what they could aspire to be, and the societal pressures laid upon them by the opposite sex.
Gerwig has had a slew of successful feminist movies, highlighted by "Lady Bird" and "Little Women," but "Barbie" proves a real test given the actual doll's long-standing identity in pop culture as allegedly stereotyping what women should be, most especially, their looks and body shape.
The director doesn't shy away from this aspect and the film is all the better for it, especially with the help of her co-writer and real-life partner Noah Baumbach pointing out the many factors why Barbie has been a force for good and more often than not, a standard to reach.
The screenplay is filled with Gerwig's feminist views, Baumbach's curt quips, and a blending that speaks to their writing knowledge. It is more than enough to become the ideal summer flick it was envisioned to be.
Related: 'Barbie' premieres without cuts in the Philippines, other Asian countries
There are moments where "Barbie" comes off as preachy because of in-your-face lines rather than cleverly subtle jabs, such instances may confuse younger audiences but those who understand why such words are said will be nodding their heads because the idea needs to stick.
The outright winners of the movie is production designer Sarah Greenwood and costume designer Jacqueline Durran, who have turned Barbie Land into a plastic haven and its inhabitants stand out in bright outfits.
Barbie Land and the transition sequence to the real world beams with such positivity, as all the Barbies do, and Durran dives into Barbie's catalogue to bring them to life and adds contemporary spins of her own like Filipino-American Ana Cruz Kayne's Supreme Court Barbie donning a Terno.
Related: 'Fil-Am Barbie' Ana Cruz Kayne wears Terno in 'Barbie'
And then you have the cinematography of Rodrigo Prieto that points out the divide between the two worlds, both aesthetically and thematically.
Patching it all together are the lead performances of Robbie and Gosling, whose appearances alone are worthy of the characters they play but are amplified by the internal talents they carry.
Robbie borrows from her "Babylon" and Harley Quinn roles for her Barbie portrayal, and she delivers a performance that jumps from naive to determined, with some realization in between.
Gosling, on the other hand, gets a chance to divert from recent serious roles and just flat-out enjoy being Ken, a riot of a portrayal that allows him to be as himbo as possible.
In some ways, Gosling's Ken benefits from Gerwig and Baumbach's screenplay as he becomes enamored with the concept of patriarchy, but as the story shows, such a concept is just fragile masculinity eager for recognition — which one could expect from a toy only seen as an extension.
Standouts in the sprawling ensemble are Kate McKinnon as Weird Barbie and America Ferrera as Gloria, with a much more important role than perceived and has the task of rallying the movie's final act.
The rest are an enjoyable bunch, namely Kingsley Ben-Adir, Simu Liu, Ariana Greenblatt, Issa Rae, Alexandra Shipp, Connor Swindells, Hari Nef, Emma Mackey, Ncuti Gatwa, Rhea Perlman in a special role, and a reduced Michael Cera so particularly hilarious just standing around as Allan.
Helen Mirren as the narrator is a comforting choice which turns humorously slick when delivering short quips, though Will Ferrell appears to just rehash his character from "The Lego Movie," which diminishes his capability to be more ironic.
There were indeed some fears that "Barbie" would turn out to be like "The Lego Movie," a film questioning a toy's existence through the guise of a popular intellectual property, but Gerwig manages to make it more than that — even borrowing elements from "The Nightmare Before Christmas," "The Purple Rose of Cairo," and "The Truman Show."
There is no denying that "Barbie" is a fantastic, funny romp that isn't just the pink facade some still see it as. Gerwig triggers the discussions to be talked out in the open so that viewers can understand that Barbie stands to be something more.
Almost every girl has played with Barbie and has dreamed of becoming someone because of the doll, "Barbie" reminds everyone that should still be the case even if many want to crash the party.
"Barbie" is now showing in Philippine cinemas.
RELATED: 'Let's go party!' Barbie readies to paint world pink