'Barbie' premieres without cuts in the Philippines, other Asian countries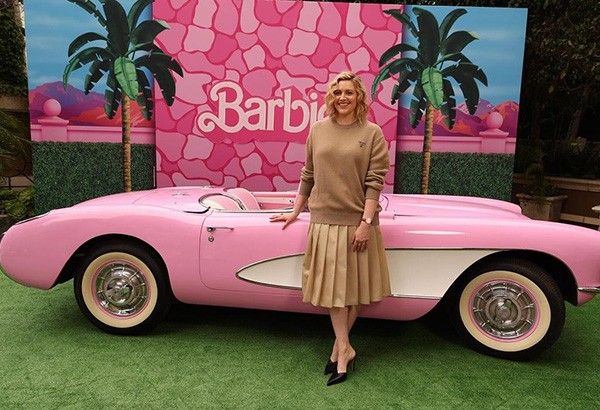 MANILA, Philippines — After the controversy that hounded it weeks before its premiere in Asia, "Barbie" is set to premiere this week without cuts with a rating of PG (parental guidance) by the Movie & Television Review and Classification Board (MTRCB).
The live-action adaptation of arguably one of the world's most famous dolls is set to screen in Philippine theaters this Wednesday, July 19. The movie is also premiering without cuts in other Asian countries, including Taiwan, Indonesia, Malaysia, Singapore and South Korea.
"Barbie" stars Margot Robbie and Ryan Gosling, with a star-studded cast that includes America Ferrera, Kate McKinnon, Michael Cera, Ariana Greenblatt, Issa Rae, Rhea Perlman and Will Ferrell. The film also stars Ana Cruz Kayne, Emma Mackey, Hari Nef, Alexandra Shipp, Kingsley Ben-Adir, Simu Liu, Ncuti Gatwa, Scott Evans, Jamie Demetriou, Connor Swindells, Sharon Rooney, Nicola Coughlin and Oscar-winner Helen Mirren.
At the helm of the movie is Greta Gerwig, known for her coming-of-age films that put the spotlight on women.
Gerwig has her own interesting Barbie story to share. The "Little Women" director said that she had a "visceral" core memory of the world-famous doll, created back in 1959, by Ruth Handler.
"I was always waiting for our neighbors' children to grow tired of theirs so they would give me the hand-me-down Barbies. That was the big thing I was always looking forward to. I have a very vivid, visceral memory of Barbie and what it meant," Gerwig shared.
The director also revealed that she loves the color pink, and Barbie in the movie is undeniably standing out in neon pink Barbie Land.
"As a little girl, I liked the brightest pinks, but Barbie Land would incorporate the full spectrum of the color, so it was important to figure out where those bright pinks would live alongside our palest, pastel pink, and of course every tone of pink in between," she said.
As a fun fact, Gerwig confirmed what viewers thought about Barbie Land when they see Margot's Barbie "flying" like she had invisible wings from the upper floor of her home.
Isaac Newton is basically unknown in Barbie Land, Gerwig revealed.
"There is no wind, there is no sun, no gravity and no water in Barbie Land," the director shared.
It is not entirely disorienting because even if Barbie Land is a make-believe world, the eponymous doll goes through a what is akin to a human dilemma, "quarter-life crisis," where she sets out to the outside world and try to see what it looks like beyond the pinkness of her known world.
Gerwig explained what to expect in terms of the movie's visuals to go with its narrative.
"But as filmmakers, we do live in a world of physics, so when dealing with the reality of Barbie Land, there were the rules of Barbie Land and then there were the rules we've set up for the filmmaking, and then how those two things interacted. I'm in love with 1950s soundstage musicals, those wonderfully artificial spaces, and because Barbie was invented in 1959, it felt like we could ground everything in that look and not be so beholden to it. I want everyone to feel like they can reach up to the screen and touch everything, because that's the great thing about dolls and toys," she said.