From Johor Bahru to COP28: Why Asia Pacific Climate Week matters
November 14, 2023 | 8:18am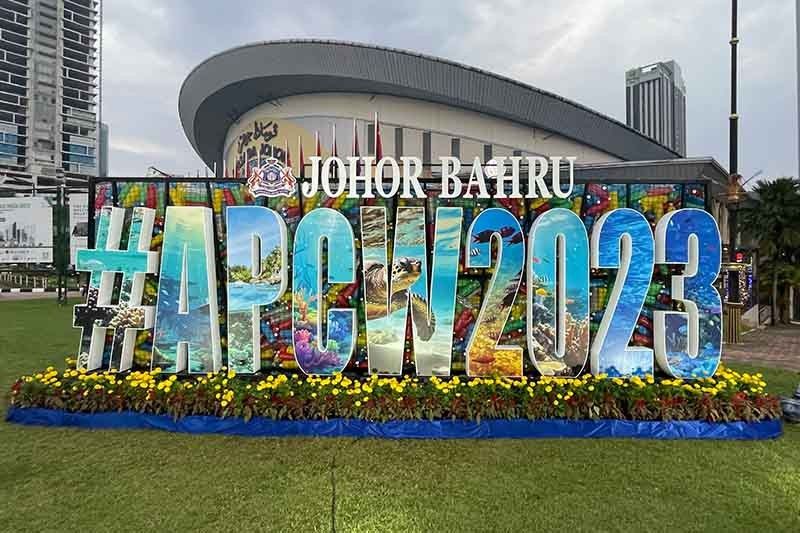 JOHOR BAHRU, Malaysia — Government leaders, businesses, and civil society organizations gather in the southern Malaysian city of Johor Bahru to enhance cooperation and discuss climate solutions in Asia and the Pacific, one of the regions most vulnerable to the impacts of climate change.
The Asia Pacific region—home to 4.3 billion people—is already grappling with various climate-related challenges, including rising sea levels, extreme weather events, and threats to its rich biodiversity and water resources.
"These challenges are not only limited to one nation but ripple across borders, thus emphasizing the need for regional collaboration and global solidarity," Nik Nazmi Nik Ahman, Malaysia's minister of natural resources, environment and climate change, said during the opening ceremony of the Asia Pacific Climate Week 2023 Monday.
Participants at APCW 2023 will explore innovative approaches and sustainable solutions to the climate crisis. The outcomes of the week-long talks will feed into the crucial COP28 climate talks in Dubai, building momentum for progress on issues such as energy transition, climate finance, and loss and damage from extreme events.
APCW 2023 will also contribute to the "global stocktake" of the world's progress in achieving the goal of the 2015 Paris Agreement of limiting global warming to 1.5 degrees Celsius.
A technical report released in September concluded that the world was off track on its pledge to curb global warming and that "much more is needed now on all fronts."
"The urgency of addressing climate change cannot be overstated. We are already experiencing the consequences, and the window of opportunity to mitigate its effects is closing rapidly," Nik Nazmi said.
Collective efforts
The climate week serves as an opportunity for countries in the Asia Pacific region to refine and align positions ahead of COP28.
Debates over the phasing out of planet-warming fossil fuels as well as the fundamentals of the loss and damage fund, which was set up to help vulnerable countries cope with the consequences of the climate crisis, are expected to take center stage in the climate negotiations later this month.
This year is "virtually certain" to be the warmest year in history, Europe's climate monitor said last week. With temperatures exceeding previous averages by massive margins, scientists stressed that the need for ambitious climate actions has never been more urgent.
"In order to be most effective when one is addressing issues at the COP, you and your neighbors need to come with the same message, Donald Cooper, director of the United Nations Framework Convention on Climate Change's transparency division, said in a briefing Monday.
"The regional climate week here is an opportunity for those countries to discuss with each other and solidify their approach," he added.
Nik Nazmi, the Malaysian environment minister, called on nations in Asia and the Pacific to "come together as a united front" to drive forward climate action at COP28.
Chance for Philippines
APCW 2023 presents an opportunity for the Philippine government to strengthen existing partnerships, particularly in scaling up adaptation efforts and facilitating a just transition to clean energy, and identify gaps in policy and implementation, according to John Leo Algo, the national coordinator of Aksyon Klima Pilipinas.
"It is also a chance for non-government stakeholders to influence their nation's negotiating positions, make a collective call for climate justice and action, and share best practices on grassroots-led solutions," Algo told Philstar.com.
In Johor Bahru, discussions will focus on decarbonizing energy systems and industries, creating more sustainable cities, settlements, infrastructure and transportation, conserving biodiversity and ecosystems, protecting human health, and greening economies.
"This is an opportunity for countries to present what they did well, what they did poorly, and ask how you got around those things," UNFCCC's Cooper said.
APCW is the final regional climate week following the completion of the Africa Climate Week in Kenya, the Middle East and North Africa Climate Week in the Kingdom of Saudi Arabia, and the Caribbean Climate Week in Panama.
--
This story was supported by Climate Tracker Asia.