122 Calabarzon residents fall ill due to Taal volcanic smog
September 23, 2023 | 12:39pm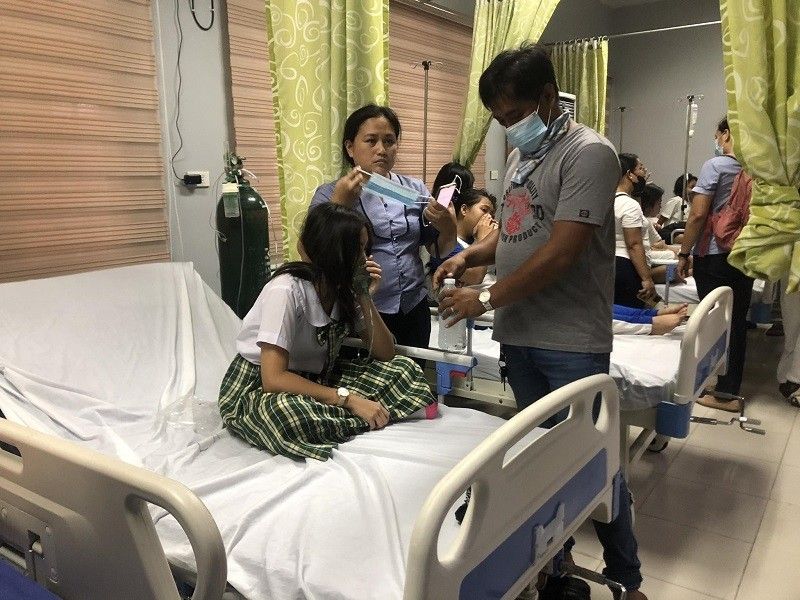 MANILA, Philippines — The volcanic smog (vog) brought about by the Taal is starting to take its toll on the health of those in Region IV-A — a consequence of acidic sulfuric dioxide being released into the air by the volcano.
The Philippine Institute of Volcanology and Seismology (Phivolcs) issued an advisory last Thursday regarding the dangers of said "vog," with state volcanologists advising residents to avoid outdoor activities and to wear N95 masks.
According to a statement by the Office of Civil Defense last Friday night, around 122 smog-related health consultations have already been reported in CALABARZON due to the incident.
"The Office of Civil Defense (OCD) CALABARZON, this Friday afternoon, convened the Regional Disaster Risk Reduction and Management Council (RDDRMC), with all line agencies, to coordinate the situation and the ongoing response operations relative to volcanic smog or vog from Taal Volcano," said Undersecretary Ariel Nepomuceno, Civil Defense Administrator and National DRRMC Executive Director yesterday.
"We want to assure the public especially the affected areas that the preparedness measures of various government agencies are all in place. Everything is manageable. Medical resources are available in the region as well as the other needs."
Nepomuceno likewise assured the public that the national government is ready to throw its support to local government units and affected areas.
Health risks
Phivolcs earlier said that vog consists of fine droplets containing volcanic gas such as SO2, which can cause irritation of the eyes, throat and respiratory tract with severities depending on the gas concentrations and durations of exposure.
People with asthma, lung and heart disease, the elderly, children, and pregnant women are said to be particularly sensitive to the effects of vog.
President Ferdinand Marcos Jr. and Defense Secretary Gilbert Teodoro Jr. is said to be closely monitoring the situation and coordinating with the the Regional DRRMC and the PDRRMCs of Batangas, Cavite, and Laguna for preparedness measures and response operations.
The reduced air quality due to the incident earlier prompted around 45 cities and municipalities to suspend classes in the provinces of Batangas, Cavite and Laguna.
Multiple students from the province of Batangas were earlier hospitalized due to the vog after reporting breathing difficulties.
The Department of Environment and Natural Resources - Environmental Management Bureau yesterday clarified that the hazy condition and poor air quality currently being experienced in various parts of Metro Manila is mostly due to vehicular pollutions and not Taal.