Palace fashion show criticized amid soaring rice, oil prices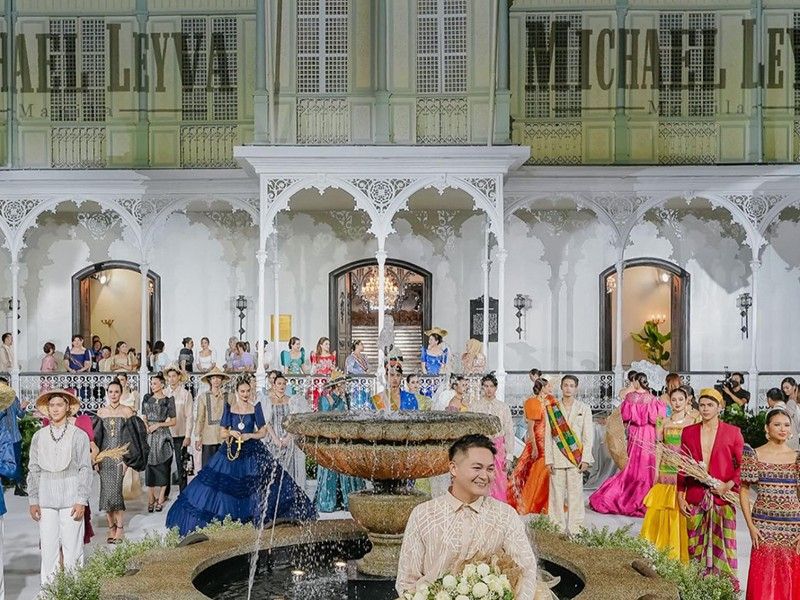 MANILA, Philippines — A progressive peasant group criticized the lavish 65-piece fashion show held at the Malacañang Palace on Tuesday
The fashion show, dubbed as "Isang Pilipinas," was held at the Goldenberg Mansion within the Palace complex and featured the collection of fashion designer Michael Leyva. The event was led by First Lady Liza Araneta-Marcos.
"It's not appropriate for First Lady Liza to host an insensitive fashion show while the country is deep in debt, this after many were affected by recent calamities. The prices of rice, food and other commodities are rising," Danilo Ramos, chairperson of Kilusang Magbubukid ng Pilipinas, said in a statement in Filipino on Saturday.
"It shows her character. She doesn't care about the plight of your normal, everyday Filipino. This is no different from the luxurious shoe collection of Imelda Marcos which go up to the thousands," he added.
The prices of local and imported commercial rice went up to P65 per kilo (special) on Thursday, according to the latest price monitoring of the Department of Agriculture. The DA is led by President Ferdinand "Bongbong" Marcos Jr.
Transport groups are currently seeking a P2 fare hike for all public utility vehicles nationwide, citing the recent oil price hike.
The event is a part of a series of fashion and cultural shows, which was attended by several lawmakers, senators, celebrities and other socialites.
KMP challenged other sectors to criticize the "extravagant" spending habit of the first family.
This happened after the country's economy grew at a slower pace at 4.3% during the second quarter, marking the slowest growth since the 3.8% contraction observed in the first quarter of 2021.