DILG to require random drug tests in its agencies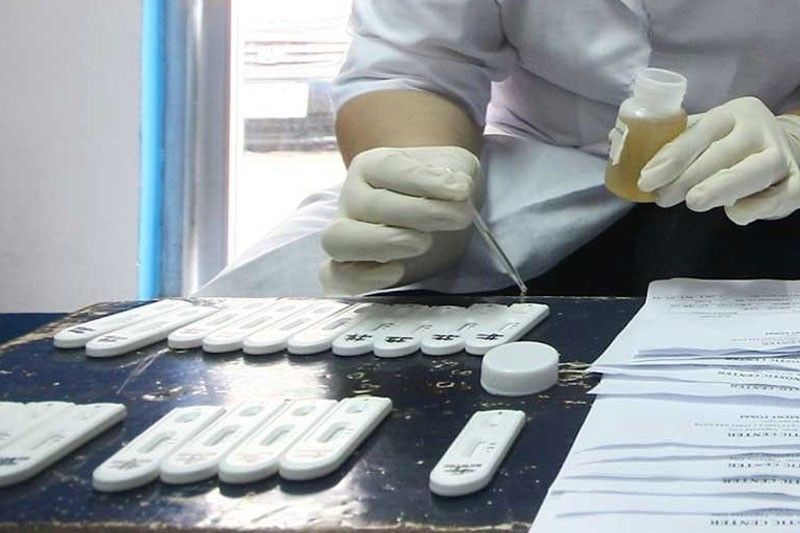 MANILA, Philippines — Interior Secretary Benhur Abalos has ordered random drug testing in all attached agencies and bureaus under the Department of the Interior and Local Government (DILG) as well as in all local government units (LGUs).
Abalos said the DILG would strictly implement the random drug testing required under Republic Act 9165 or the Comprehensive Dangerous Drugs Act of 2002.
"There is really that requirement in the government. There should be really random drug testing and we in the DILG are going to implement it because it is really important," he told reporters yesterday.
The DILG is set to issue a circular to mandate random drug testing in all of its attached agencies.
Abalos said that while the government is pushing supply reduction operations, there should also be demand reduction interventions, especially within its quarters.
Although he gave assurance of due process for government employees who test positive for illegal drugs, he noted that this could also lead to termination from service.
The DILG supervises all LGUs (including barangays, municipalities, cities and provinces), the Philippine National Police (PNP), Bureau of Fire Protection and Bureau of Jail Management and Penology.
It also has jurisdiction over three commissions (women, children and Muslim affairs), Local Government Academy, Public Safety College and National Police Commission.
Meanwhile, police chief Gen. Benjamin Acorda Jr. yesterday said the PNP would no longer implement the so-called reprojection policy – a measure wherein police officers suspected to be involved in nefarious activities are reassigned to other units or regions.
The issue of reprojection cropped up after Sen. Ronald dela Rosa revealed that he, as then PNP chief, reassigned the recently dismissed police master sergeant Rodolfo Mayo Jr. to Mindanao after learning he was involved in illegal drug activities. Mayo was arrested after a raid at his lending office in Tondo, Manila in October last year yielded 990 kilos of shabu worth P6.7 billion.
According to Acorda, the officers and personnel of PNP drug enforcement units should have no derogatory record.
He added that there should be stricter vetting on police officers if they would be assigned in the PNP Drug Enforcement Group and other anti-narcotics units. — Emmanuel Tupas