Party-list rep pitches pay hike, scholarships vs exodus of nurses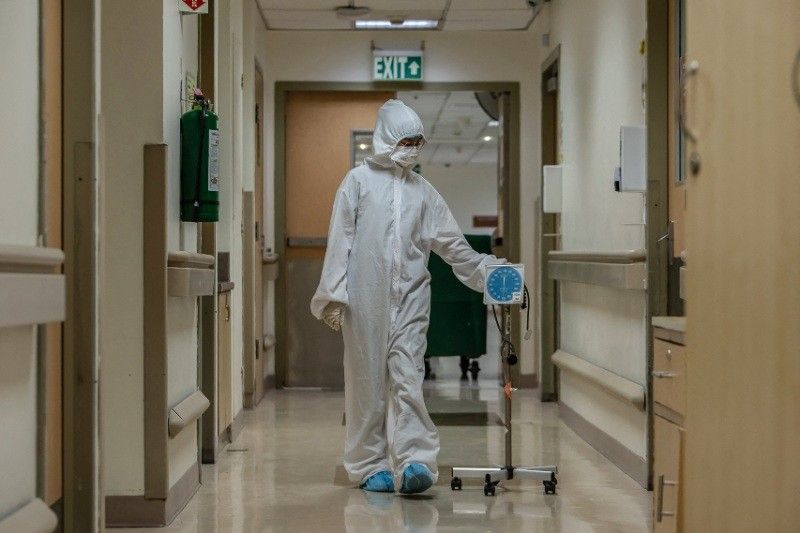 MANILA, Philippines — The government should raise the pay of nurses to help curb the phenomenon of healthcare professionals leaving the country, the representative of a party-list focused on health said.
In an interview on Super Radyo dzBB, Rep. Ray Reyes (AnaKalusugan party-list) also pushed for passage of a bill to provide more scholarships to nursing students in exchange for service in government hospitals.
Reyes said that Filipino nurses cannot be blamed for wanting to recoup the cost of tuition in countries where there is a high demand for them.
"And here in our country, the treatment of nurses isn't that good," he said in Filipino.
"Sometimes hazard pay is not released on time. And if that is how we treat our nurses, we should not be surprised that they are leaving the country."
During the worst of the COVID-19 pandemic, the government imposed deployment caps and appealed to nationalism to try to keep doctors and nurses from leaving the country.
Reyes said that the most well-paid nurses at government hospitals earn around P35,000 a month and while they are paid more than double abroad, cost of living is usually higher. They also have to adjust to being away from home, he said.
"Maybe if we can raise the salaries a little, bring it up to around P50,000 to P75,000... even if it is not as high as they would be paid abroad, it would still be acceptable to them since they will not have to be away from their families," he said in Filipino.
RELATED: No shortage of nurses but low pay, lack of tenure driving them abroad
Scholarships for nursing students
Reyes has also proposed scholarships for nursing students that would cover the cost of tuition, insurance, supplies and internship fees. He said that while tuition for tertiary education is free, "the lab fees, the books and the internships, if you look at it, that is a bigger cost."
If passed into law, nursing scholars will be required to work 1.5 years in a government hospital for every year of their scholarship. "I think it is reasonable that if the government and the country send you to school then you should return the service to the country."
Reyes also lauded the Commission on Higher Education for looking into a program where qualified nursing students can work as nursing associates to get real world experience, earn some money for their studies and needs and get work experience that could count towards a full nursing degree.