LP reboots with Lagman at helm
October 1, 2022 | 12:00am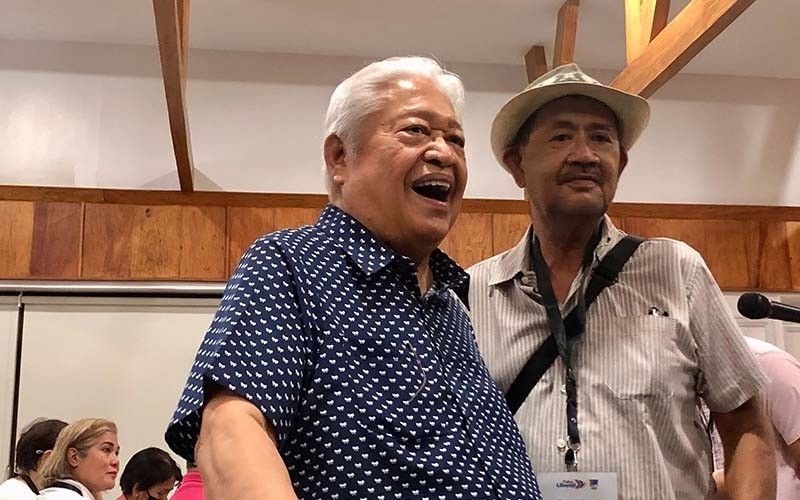 MANILA, Philippines — Reeling from its defeat in the elections last May, the once ruling Liberal Party (LP) yesterday elected a new set of leaders, who vowed to remain steadfast in their commitment to uphold democracy in the country.
Albay Rep. Edcel Lagman was elected party president during the LP's national executive council meeting at Club Filipino in San Juan, replacing former senator Francis Pangilinan, who in turn was named party chairman.
Pangilinan, who lost in the 2022 vice presidential race, replaced former vice president Leni Robredo, who was his running mate in the recent polls.
Named vice chairman was former Quezon City representative Kit Belmonte, while former Quezon representative Erin Tañada was elected executive vice president.
Former Ifugao governor and representative Teddy Baguilat, who also lost his bid for a Senate seat this year, was elected secretary general. Mindoro Rep. Alfonso Umali was elected treasurer, while Iloilo board member Jason Gonzalez was retained as director general.
Robredo, in a video message played during the meeting, expressed gratitude to members who remained with the party despite the challenges it faced in recent years.
"It reflects the kind of public servants you are, ones who are ready to rise to the moment, especially in the most difficult times," she said.
Noting that the party is entering a chapter following the recent elections, the former vice president urged members to continue fighting for everyone's freedom, rights and dignity.
"As we aim to strengthen our ranks, we must keep faith in our shared values when expanding our circles of understanding and compassion," Robredo added.
In his final speech as party president, Pangilinan highlighted the achievements of the people's campaign that backed his and Robredo's bid for the highest positions in the country.
"We may have not reached our desired goals of victory in 2022, but we have ignited a fire in the hearts of millions of our people, especially the youth, a fire for good, effective governance and accountable leadership that will never be extinguished and shall in due time and with our tireless efforts spread like wildfire, engulfing the entire nation," he said.
Lagman, in his acceptance speech, vowed to work hard for the party's return in the midterm elections in 2025.
"We may be small in numbers now but we are far from insignificant. For what we lack in numbers we compensate with the unquestionable quality and excellence of our members," the longtime lawmaker said.
He noted that that LP will continue to be relevant and expand its ranks by "uniting and strengthening the crusade for sound, effective, and just governance" and by "intensifying recruitment activities starting from the grassroots and concentrating on getting the support of like-minded political leaders as well as focusing efforts on the recruitment of members from barangay youth leaders and college campus leaders."
The LP, he added, will remain at the forefront in fighting against "oppression, repression, and tyranny." – Sheila Crisostomo