781 new COVID-19 cases recorded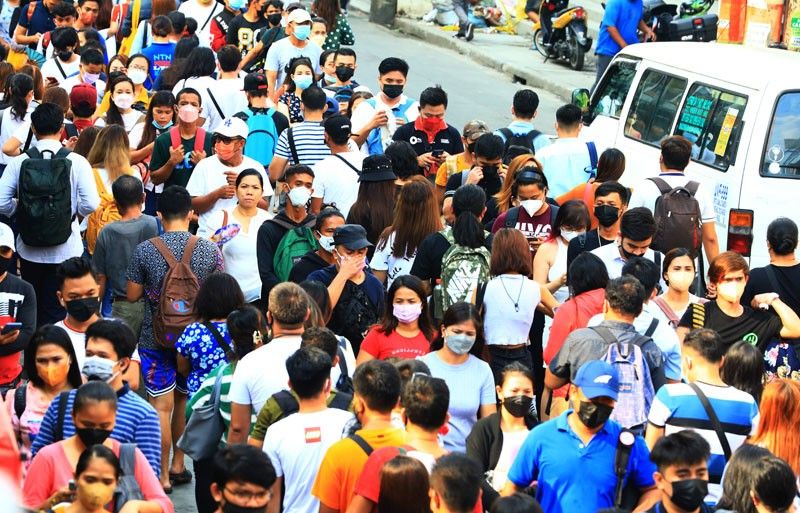 MANILA, Philippines — The country recorded 781 new COVID infections on Wednesday, bringing the total number of active cases to 7,202, the Department of Health (DOH) said yesterday.
Data showed the total nationwide tally of coronavirus infections has reached at least 3.7 million.
Recoveries were at least 3.6 million and deaths at 60,542.
Among the top regions that recorded cases in the past two weeks were the National Capital Region (NCR) with 4,102 followed by Calabarzon (Cavite, Laguna, Batangas, Rizal and Quezon) with 1,433.
Western Visayas logged 746 case, Central Luzon 563, and Central Visayas with 397.
The health department said a total of 22,049 people underwent COVID tests on Tuesday.
As this developed, the DOH said there was a high number of COVID's Omicron subvariant cases detected in Western Visayas.
Health Undersecretary Maria Rosario Vergeire said they are checking the cause of the high number of Omicron subvariants in the region based on the latest genome sequencing results.
"We were able to detect around 46 Omicron subvariants in Western Visayas. We are looking into the exposures of the people there and why there is this increase in cases," Vergeire said.
Based on the latest genome sequencing results, the subvariant cases detected in Western Visayas were BA.5 with 38, BA.2.12.1 with seven and one BA.4.
The cases in the region comprised 73 percent of the 63 additional cases detected earlier in the week.
The DOH warned the public against false claims circulating online about the Omicron variant and its subvariants.
"The public should rely only on official information published on verified pages and websites of the DOH and similar health authorities," the DOH said in an advisory issued Tuesday.
It said the Omicron variant and its subvariants are more transmissible than the other variants.
The accurate detection of the virus is still through RT-PCR testing.
"Instead of spreading false and unverified information, let's be responsible and do our part in sharing the right information from the right sources," the agency said.