NCMF promises fast-tracking of visas, new flights for stranded Hajj pilgrims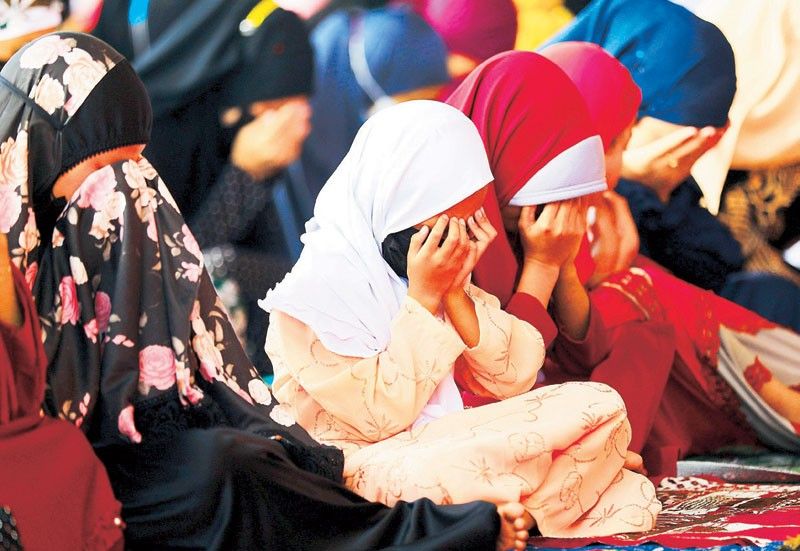 MANILA, Philippines — The National Commission on Muslim Filipinos said it is working on fast-tracking the issuance of visas as well as securing new flights for stranded pilgrims
The statement comes after pilgrim flights scheduled for June 19, 20, and 21 were cancelled.
This year's Hajj pilgrimage is set to begin on July 7 until July 12.
Earlier this week, the commission said it already paid the $5,773,920 due to for the pilgrimage fee of 3,500 Filipino pilgrims. It said it encountered an issue with the online Hajj portal, which delayed the issuance of the hajj visa.
Nearly 400 Muslim Filipinos bound for Saudi Arabia for the pilgrimage were not able to fly out on Sunday because of this error.
"Secretary [Guiling] Mamondoing has been conferring with the Hajj Ministry, MOASSASSA, and the service providers via phone calls since Monday — which had to be done late in the evening considering the difference in the time zones between the Philippines and Saudi Arabia," NCMF Spokesman Commissioner Yusoph Mando said in a statement on Thursday.
Meanwhile, the commission also met with Philippine Airlines, Saudia Airlines, Oman Air, and Qatar Airways to discuss solutions for the cancelled flights. NCMF authorities "successfully persuaded" PAL and Saudia to give new flight schedules with some conditions.
It added that stranded pilgrims will be given "reasonable cash assistance" when it comes to their accommodation and food expenses for their extended stay.
The Hajj, one of the five pillars of Islam, is an annual pilgrimage to the Mecca in Saudi Arabia. It is considered one of the most important traditions of the religion, where Muslims are encouraged to embark on at least once in their lifetime. — Kaycee Valmonte