Comelec canvasses 80% of 173 COCs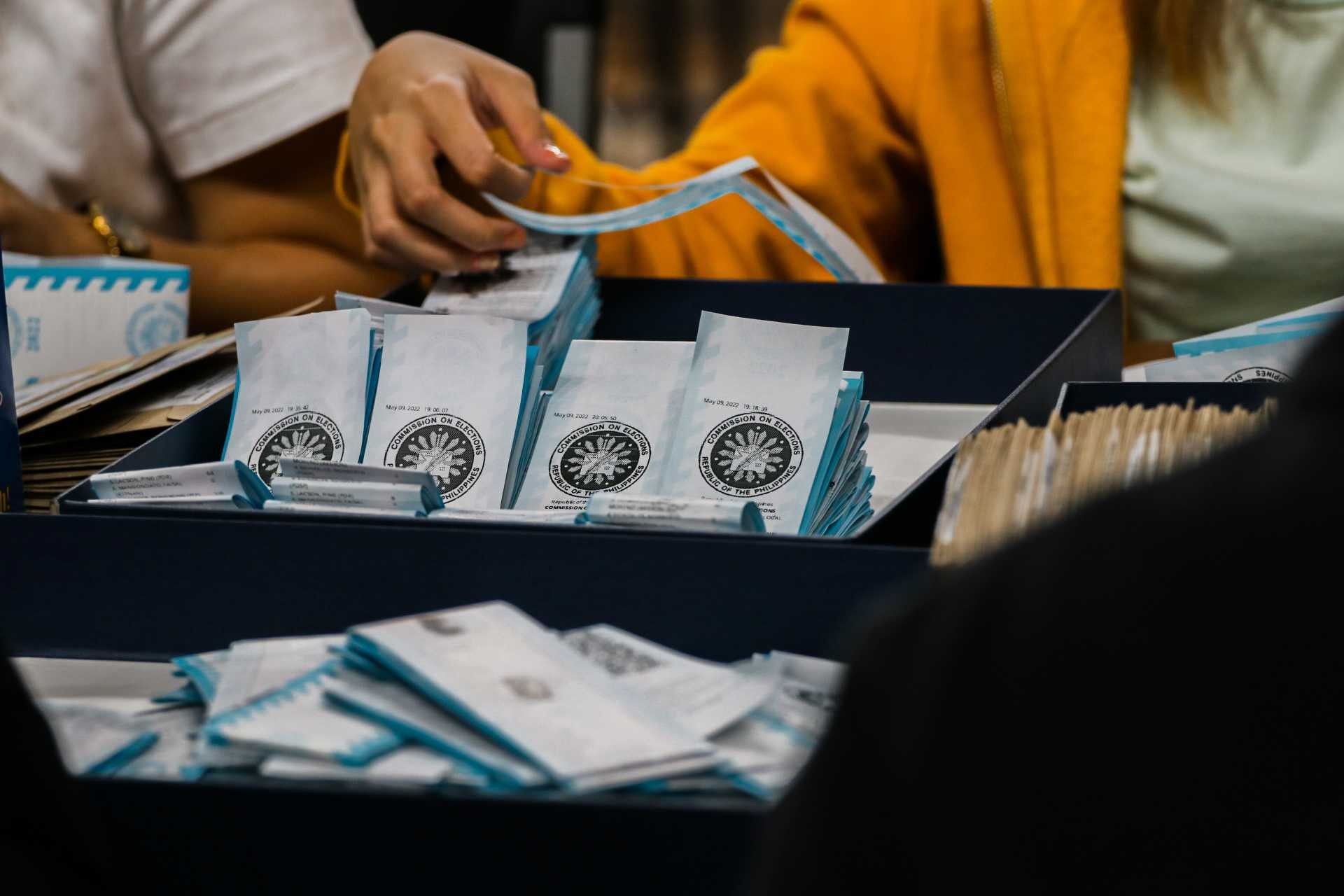 MANILA, Philippines — The Commission on Elections, acting as the National Board of Canvassers (NBOC), has already canvassed almost 80 percent of the 173 certificates of canvass (COCs) for senator and party-list groups, making it closer to proclaiming winning senators and party-list groups.
Comelec records showed that the NBOC canvassed 17 COCs during yesterday's canvassing, bringing the total COCs canvassed to 138, or 79.77 percent of the total 173 certificates that will be canvassed by the board.
The NBOC suspended the canvassing yesterday but will resume this 3 p.m. Only 35 COCs remain for canvassing.
Before the suspension, Comelec acting spokesman Rex Laudiangco told reporters that 81 of 173 COCs came from provincial boards of canvassers and were electronically transmitted, 25 from city board of canvassers, 26 from the overseas voting and one from the district board of canvassers of Taguig-Pateros.
Laudiangco also said that 37 manually prepared and submitted COCs came from overseas voting or overseas posts and Philippine embassies and that the Committee on Local Absentee Voting, Special Board of Canvassers for 63 barangays in North Cotabato and the Committee on Persons Deprived of Liberty submitted one each.
He noted that the Comelec is expecting an 81-percent voter turnout from the number of COCs canvassed or an equivalent of 65,831,792 registered voters.
As for absentee voting, the poll body recorded a total turnout of 88.73 percent, or 74,854 of the 84,358 local absentee voters.
For overseas voting, Laudiangco said 26 out of 63 overseas COCs were electronically transmitted with 25 already canvassed by the NBOC.
"Only the Hong Kong OCOC (overseas certificate of candidacy) remains to be transmitted due to the postponement of elections in Shanghai, China on account of the COVID-19 lockdown," Laudiangco said.
The Hong Kong OCOC is constituted by Hong Kong, Macau and mainland China.
The NBOC has already completed the transmission and submission of COCs from all regions except for Northern Mindanao, Hong Kong post and 26 from Bangsamoro Autonomous Region in Muslim Mindanao.
Meanwhile, former defense secretary Gilbert Teodoro said the recently concluded national and local polls have exposed some urgent reforms that need to be implemented to encourage more public and private sector cooperation and lessen corruption.
Teodoro, who ran for senator in the last elections, is reportedly being groomed for a Cabinet post by the incoming Marcos administration to serve after the one-year ban on candidates expires.
He said the incoming Congress should pass laws to reform the political system in the country and make auditing rules up to date.
"Coming from the private sector and applying some principles to political parties and political organizations, it's a question of sustainability and resource. I've been open to proposals for them to legitimately receive endowments donations, funding for their operations," Teodoro told "The Chiefs" on Cignal TV's One News on Thursday night.
He also said barangay officials should no longer be prohibited from partisan activities and be allowed to become part of political parties.
The terms of national and local officials should not expire at the same time "so that we have separate elections for them," he said.
"Easier not only for local officials involved who are carrying themselves and national officials and sometimes vice versa, and voters do not get confused, and the Comelec is not swamped to count all of these votes," Teodoro said.