Hottest day in Metro at 35.9º C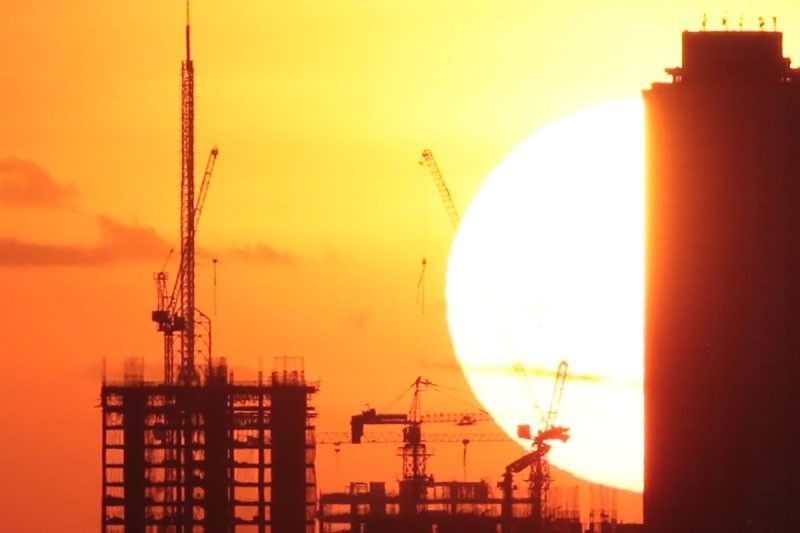 MANILA, Philippines — Temperatures in Metro Manila rose this week to the hottest for the year, reaching as high as 35.9 degrees Celsius at Port Area in Manila last Thursday.
The Philippine Atmospheric, Geophysical and Astronomical Services Administration (PAGASA) recorded a previous high of 35.7 degrees Celsius at the Ninoy Aquino International Airport (NAIA) in Pasay City last Sunday and a peak of 34.8 degrees Celsius at the Quezon City Science Garden also on Thursday.
To date, the hottest temperature recorded for Metro Manila was 38 degrees Celsius also at Port Area on April 30, 1915 and at Quezon City Science Garden on April 25, 1998.?For 2022, the highest temperature outside Metro Manila hit 37.5 degrees Celsius in San Jose, Occidental Mindoro last April 21.
Meanwhile, the highest temperature ever recorded in the country was 42.2 degrees Celsius in Tuguegarao, Cagayan province on April 22, 1912.
The state weather bureau said these are actual temperature readings different from the heat index or the combined effect felt by the body from the actual temperature and accompanying humidity.
PAGASA is yet to issue an updated heat index report but late last month, it reported the highest heat index this year at 53 degrees Celsius in Dagupan City, Pangasinan on March 17.
On the same day, Muñoz in Nueva Ecija also experienced a sizzling heat index of 49 degrees Celsius, while Virac, Catanduanes had the feverish heat index of 46 degrees Celsius on March 22.
PAGASA Climate Monitoring and Prediction Section chief Ana Solis explained that the weather is expected to get even hotter since historically, the highest temperatures in the Philippines are recorded in May.