DepEd: Most student participants satisfied with in-person learning
January 7, 2022 | 12:00am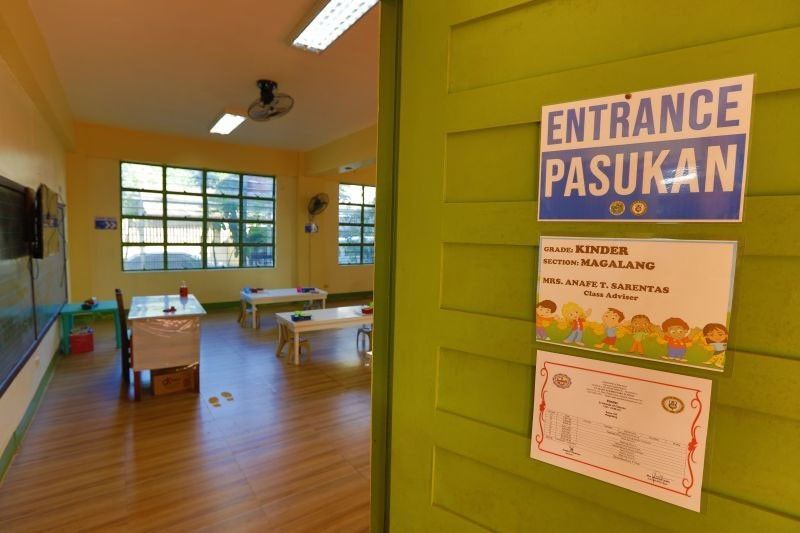 MANILA, Philippines — Despite some challenges, a big majority of students who participated in the pilot implementation of face-to-face (F2F) classes in the country are satisfied with in-person learning, a Department of Education (DepEd) study showed.
Citing results of its survey, the DepEd said yesterday that 97 percent of Grades 1 to 3 learners was satisfied with their overall experience in participating in F2F classes.
For senior high school (SHS) students, the satisfaction rating for in-person classes was 86 percent.
The survey also found that pupils from Kindergarten to Grade 3 experienced positive changes in their learning behavior during F2F classes compared to the distance learning modality.
For SHS, 91 percent of the student-respondents agreed that their skills and knowledge improved because of hands-on use of tools and equipment, while 82 percent said they felt more motivated during F2F classes.
Learners from senior high school were also the most satisfied with the implementation of health and safety protocols in their schools.
The survey showed that only three percent of Kindergarten learners did not feel safe, while five percent of those in Grades 1 to 3 did not feel comfortable discussing their feelings.
In the SHS levels, 78 percent felt safe while studying with their classmates and 74 percent felt safe in the school premises.
The DepEd said a total of 265 public schools and another 22 private schools participated in the pilot implementation of F2F classes in December 2021. One school had to implement a campus-wide lockdown for disinfection.
A total of 12,084 learners joined the in-person classes, with a weekly attendance rate of 84.42 percent overall, particularly in Week 4 of implementation.
Teachers noted that the two most pressing challenges that they faced were the limited time to accommodate all learning concerns by the students, as well as ensuring attention of learners in both the F2F and modular learning models.
There were also concerns with limited teaching and learning resources, and the lack of readiness of students for in-person learning.
Education Assistant Secretary Malcolm Garma reported that there were also challenges in the difficulties of learners in hearing due to face masks and shields, learning gaps in reading and writing, as well as separation anxiety and behavioral issues of learners especially those in lower grade levels.
As for the learners, they echoed the same concerns particularly on not hearing clearly what the teacher is saying or what was written on the blackboard due to social distancing. Learners also said that there was limited time to clarify lessons.