Duterte offers DOH chief post to priest-scientist
December 8, 2021 | 12:00am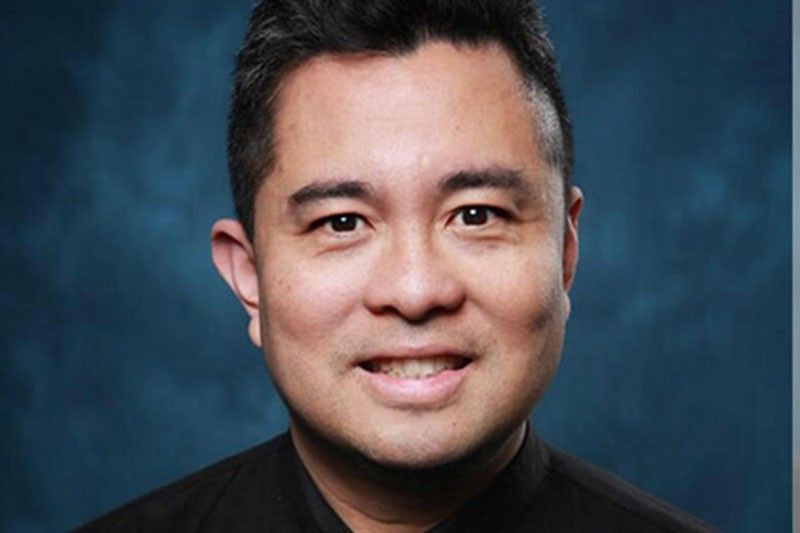 MANILA, Philippines — President Duterte has offered the health secretary post to a priest and molecular biologist, saying Health Secretary Francisco Duque III has expressed a desire to take a rest.
Fr. Nicanor Austriaco Jr., an OCTA Research fellow and a University of Santo Tomas (UST) biological sciences professor, presented the preliminary findings about the Omicron variant during a meeting of the government's pandemic task force last Monday.
After his presentation, Duterte thanked Austriaco and asked him if he is based in the Philippines.
Austriaco said he has a joint appointment and that he spends six months of the year in the US and the other six months in the Philippines. He added that he has two laboratories, one in the US and one at the UST.
The priest also informed Duterte that he and his students are working on a vaccine for the Philippines.
Duterte then asked Austriaco to stay in the Philippines longer.
Asked by the President if he is still a Filipino citizen, Austriaco replied: "I am and I will die a Filipino."
"I am currently serving as a Balik Scientist from the Department of Science and Technology... I would like to bring back my education to the Philippines," Austriaco said.
The Chief Executive then told the priest-scientist that he would be happy to name him as his health secretary.
"I would be happy to appoint you as the secretary of health, if that is OK with you," Duterte said.
Austriaco declined, saying Duque is "doing a fine job and he's a Thomasian."
"(Duque) vents a desire really to rest, you know, after all this ruckus against him. I said I've been forcing him to stay, but he would be happy to give way to you, I'm sure," Duterte said, to which Duque replied: "Yes, Mr. President, to another Thomasian."
Asked how serious the President was in his offer to Austriaco, acting presidential spokesman Karlo Nograles said the priest had clearly stated that Duque and other officials are doing a good job managing the pandemic.
President's call
Duque said it is Duterte's call to replace him.
"We serve at the pleasure of the President. That is the President's call, but tayo, trabaho lang (we just do our job)," Duque said during the Laging Handa public briefing yesterday.
The health secretary was reacting to Duterte's offer for Austriaco to take the DOH's top post if he wants to.
Austriaco declined the offer and said he would rather have Duque stay in his post.
Duque said he remains "laser focused" in ensuring that COVID-19 cases are kept minimal and the country stay at low risk.