Noli backs out of Senate race
October 14, 2021 | 12:00am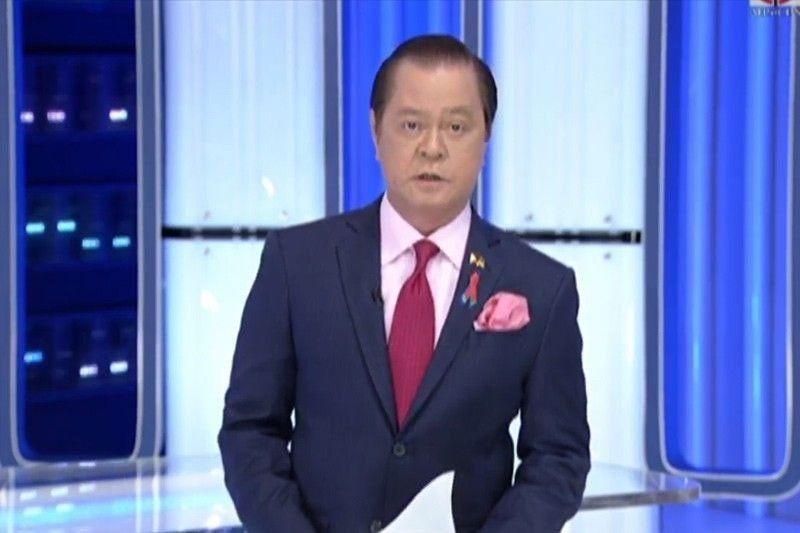 MANILA, Philippines — Five days after filing his certificate of candidacy (COC) for senator, former vice president and broadcast journalist Noli de Castro changed his mind and withdrew yesterday his bid to run in the May 2022 elections.
"I submitted my candidacy before the Comelec (Commission on Elections) last Friday. However, my plans have changed," De Castro said in a statement written in Filipino. "I've decided not to proceed with my candidacy."
De Castro, a known devotee of the Black Nazarene of Quiapo, said that he had prayed hard and came to the realization that he would best continue serving the Filipino people through broadcasting.
"Let me stress that my intentions and aspirations for the nation have not and will not change. I will continue to be the voice of our countrymen, especially in these times when that voice is drowned out by the noise of politics and power exercised for selfish interests of the few," he said.
De Castro, who was sworn in as a member of the Aksyon Demokratiko party before filing his COC last Friday, thanked party standard-bearer Isko Moreno for the Manila mayor's trust and confidence in him.
He also thanked the outpouring of support from the Filipino people since he announced his resignation from his home network, ABS-CBN, to run for senator.
The Comelec's law department confirmed it had received at 7:55 a.m. yesterday De Castro's statement of withdrawal, which formally counts him out of the senatorial race.
Aksyon Demokratiko has until Nov. 15 to name De Castro's replacement and party chairman Ernest Ramel said he would remain a member of the party.
'Personal reasons'
At yesterday's "Kapihan sa Manila Bay" media forum, Moreno said he respects De Castro's "personal reasons" for dropping out of the senatorial race.
"I believe and support his decision. There is a personal reason behind it, but I'm not at liberty to tell the public," he said.
Weighing in on the issue, Foreign Affairs Secretary Teodoro Locsin Jr. tweeted that De Castro has always been a reluctant candidate.
"Noli was always a reluctant candidate. I got him to run for VP with GMA," Locsin said in his tweet, referring to the broadcaster's successful tandem with former president Gloria Macapagal-Arroyo in the 2004 elections.
He described De Castro as a shy person and credited the latter's late wife, Arlene De Castro, for making him a TV star.
"When GMA's closest allies conspired to topple her and approached Noli – I was there – he said, 'No, hindi ako traidor at ingrato (I'm not a traitor and ingrate)," Locsin added.
Meanwhile, Moreno's camp denied allegations that party infighting pushed the mayor's former chief of staff Cesar Chavez to resign and return to the Manila Broadcasting Co.-dzRH.
The mayor's campaign manager Lito Banayo said Chavez's resignation was effective Sept. 30, or days after Moreno declared his intention to run.
Banayo dismissed as political "intrigue" claims that Chavez left Moreno's camp due to infighting.
In a Viber exchange with reporters, Chavez also denied he left because of those reasons. On Facebook, Chavez said he does not regret working for the mayor and he is returning to his "first love, radio broadcasting."
At the Kapihan sa Manila Bay forum, Moreno said Chavez resigned due to career reasons and family matters. – Marc Jayson Cayabyab, Pia Lee-Brago