Philippines sees 16,361 new COVID-19 cases
September 21, 2021 | 4:01pm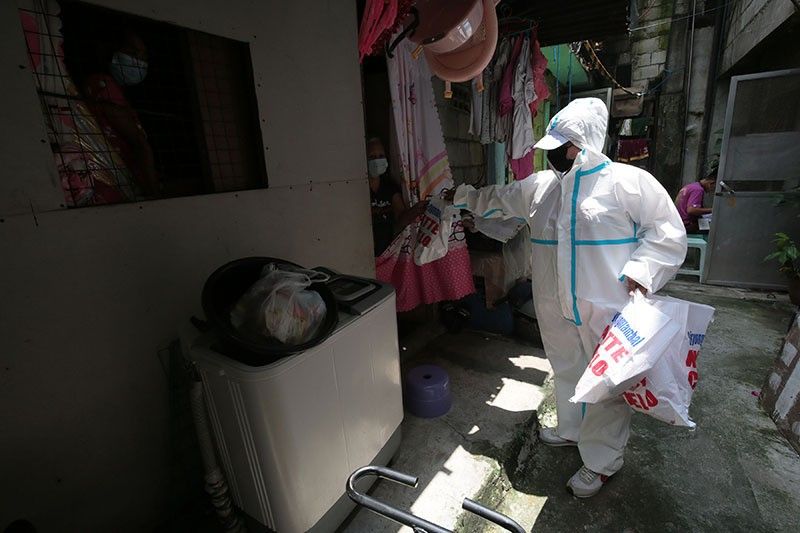 MANILA, Philippines — The Department of Health on Tuesday listed 16,361 more coronavirus cases, pushing the country's caseload to 2,401,916.
Today's figures saw active cases down by 5,708 from the 176,850 on September 20. The Department of Health said four laboratories did not turn in screening results.
"The relatively low cases today is due to lower laboratory output last Sunday, September 19," DOH added.
Active cases: 171,142 or 7.1% of the total


Recoveries: 21,974, bringing the number to 2,193,700


Deaths: 140, or now 37,074 in total
Higher budget for OVP eyed
Senators vowed to increase the alloted P713.41 million proposed budget of the Office of the Vice President next year, praising its programs that helped respond to the coronavirus crisis at home.


COVAX Facility delivered some 561,600 more doses of Pfizer's COVID-19 vaccine as part of its fresh donation to the Philippines.


The Food and Drug Administration said it is eyeing to put up a "fill and finish" facility for COVID-19 jabs next year, where a bulk of the vaccines would be sent and would be repackaged into small vials or syringes.